Last Updated on August 9, 2023
As a dedicated, hardworking individual, you understand the importance of having reliable, high-quality work boots. Fatigue can be a worker's worst nightmare, and uncomfortable footwear only exacerbates the problem. This is where best slip on composite toe work boots come in. They provide a solution to the issue of excess weight associated with steel-toe work boots without compromising on safety or protection.
We will be reviewing the six best slip-on composite toe work boots to help you work comfortably and efficiently without sacrificing protection. Let's dive in!
Top Picks
EDITOR'S CHOICE
Wolverine 10″ Best Waterproof Composite Toe Work Boots
Water Proof
Lightweight
Removable Footbed
Pure leather
PREMIUM PICK
Twisted X Work Composite Toe Slip On Work Boots
Molded rubber sole
Stylish look
Slip on style
Breathable
WONDER WOMEN PICK
FSI Women's Composite Toe Slip On Work Boots
Lightweight
Superior grip
Slip resistant
open electrical circuits protection up to 18,000 volts
6 Best Slip On Composite Toe Work Boots in 2023
Wolverine 10″ Best Waterproof Composite Toe Work Boots
Key Features
The Wolverine Men's Overpass 10″ Composite Toe Waterproof Work Boot is a comfortable and durable boot with a composite safety toe. This American made work boot has a full-grain leather upper that is waterproof, along with an EVA midsole and rubber outsole. The nylon shank provides extra strength and stability. You'll keep your feet comfortable all day with this work boot's advanced grip technology.
Comfort and durability come together in the Wolverine Men's Overpass 10 Inch Waterproof composite toe pull on work boots. The waterproof leather upper of these composite toe pull on boots is soft yet durable, while the removable footbed makes it easy to add a personal touch to your fit.
A lightweight OrthoLite® Comfort Cushioning System offers all-day comfort, while an enhanced comfort PU midsole delivers a cushioned step with every stride. These safety toe pull on boots are equipped with Advanced Grip® technology that provides slip-resistance on wet or dry surfaces.
These work boots have a different new look than their previous model Wolverine Floorhand which some people considered best walking boot for plantar fasciitis. However they lacked composite toe and the shaft size of those boots were 0.75 inches more. Both of these had waterproofing & nylon shanks.
Pros
Comfortable
Durable
Slip-resistant on wet or dry surfaces
Waterproof leather upper
Removable footbed for personalization of fit
Advanced grip technology
Cons
Unsupportive arch- so flat feet this may not be the right fit for you!
Not much grip on icy surfaces. (Ideal to purchase an additional insole with more grip
I work on my feet 8-12 hours per day. Within the first week of owning these boots, I noticed that my feet did not hurt nearly as severely throughout the day as in other shoes. These work boots are very comfortable to wear for an extended time!
The only downfall is that your feet will sweat if you wear these lightweight pull on work boots for a long time. However, if you are looking for a very comfortable work boot with quality material that can last you years of working on your feet all day- these are the BEST!
Twisted X Work Composite Toe Slip On Work Boots – Durable Moccasins
The Twisted X Men's Work Comp Toe Slip-On with CellStretch Driving Moccasin is an extraordinarily comfortable and stylish slip on composite toe work boot that features eco-friendly materials.
Key Features
The Twisted X Men's Work Comp Toe Slip-On with CellStretch is a stylish slip-on work shoe that offers comfort and durability. It features an oil-resistant outsole that provides slip-resistance on wet or dry surfaces, a cushioned footbed for ultimate comfort and support, as well as a unique heel design for extra protection from injury. This driving moccasin also has a lightweight, eco-friendly material keeping your feet comfortable all day long.
These construction work boots offers a breathable air mesh lining that keeps your feet cool, as well as a shock-absorbing insole to help reduce fatigue. The oil-resistant outsole also provides slip-resistance on wet or dry surfaces and a cushioned footbed for comfort. This product features a leather upper, factory welt construction, and double stitching on the outsole for maximum durability.
Lastly, it has a twisted X latest technology for extreme comfort.
Pros
Style
Comfortable
Eco-friendly
Durabl even though this is a lightweight shoe, it does not seem to wear out quickly
Slip resistance on wet or dry surfaces
Shock-absorbing insole
Breathable air mesh lining
Unique heel
Cons
I can't think of any at the moment. If I did, I'd add those down here!
These shoes are super stylish and comfortable. They look very similar to a driving moccasin, which I love for the summer. These shoes' soles are identical to what you would find on a snow boot, so it provides excellent slip resistance, which is ideal for people who work in wet or snowy conditions.
This pair of Twisted X work shoes for men have oiled suede leather, rubber outsole, heel bumper. With breathable air mesh lining, they are even perfect for everyday wear or work. The heel design is unique to each shoe so that you can have customized support with your pair!
They are lightweight, breathable, and very comfortable. I would recommend these shoes to anyone that works on their feet all day long or just for fashion purposes themselves!
Timberland Pro Oxford – Lightweight Composite Toe Work Boots
Key Features
The Timberland PRO Men's Drivetrain Oxford Slip-on Composite Safety Toe Industrial Shoe is an industrial-strength slip-on made with premium full-grain leather, a composite safety toe powered by Carbon Shield™ technology and a fiberglass shank for structural support.
The Anti-Fatigue Technology polyurethane footbed delivers shock absorption and energy return to keep you moving all day long. Breathable and moisture-wicking lining of these flat sole work boots with antimicrobial treatment keeps your feet cool and comfortable in any environment. At the same time, the non-marking rubber outsole provides heat, oil, and slip resistance while you're on the job.
The Timberland PRO Men's Drivetrain Oxford Slip-on Composite Safety Toe Industrial Boot is a great way to keep your feet and legs protected. These best shoes for delivery drivers features cement construction for flexibility; this makes it easier to bend and move around.
The outsole provides slip resistance for added safety, while the composite toe keeps you safe from falling objects. This Timberland pro pull on work boots also have a padded collar that reduces chafing by providing additional comfort around the ankle.
Pros
Comfortable
Slip resistance
Breathable
Anti-Fatigue Technology polyurethane footbed
Waterproof
Fiberglass shank
Cons
Insole – It would be nice to have a slightly softer insole for comfort
I have been wearing this pair of Timberland Pro shoes for a couple of weeks now. They offer excellent support as well as comfort. The slip-resistant outsole is a bonus. Aesthetically they're pretty nice looking as well.
Ariat Men's Edge Lightweight Slip On SD Composite Toe Work Boot
Key Features
Ariat's Men's Edge Lte Slip-On Sd Composite Toe Work Boot is an oil- and slip-resisting work boot that will keep you on your feet. The Bantamweight outsole delivers lightweight performance for all-day wear, while the 4LR technology provides support and cushioning.
Static dissipative properties protect against the dangers of static build-up in the workplace. A metal detector-friendly, non-metallic safety toe with 100% non-metallic safety technology keeps you safe on the job site or wherever you roam. Premium leather upper of these ariat composite toe pull on work boots ensures long.
The Ariat Men's Edge Lte Slip-On Sd Composite Toe Work Boot is a lightweight slip-on that will take the shock out of your workday. Composite toe construction work shoes that can take a beating without sacrificing comfort or flexibility.
Ariat has been making footwear since its founding in 1873, always striving for innovation and high quality. The Ariat Men's Edge Lte Slip-On Sd Composite Toe Work Boot is no exception to that rule, with a lightweight polyurethane sole and an OrthoLite insole for all-day comfort.
These comfortable boots slips on quickly and easily, utilizing Ariat's 4LR™ technology to keep you going. The rubber outsole is built for grip and durability, while the 4LR supports your arches and enhances stability.
Pros
Comfortabley
Slip resistance
Lightweight
Casual Look
I have worn these shoes for a couple of weeks now, and they are very comfortable for my 12-hour shifts. They are light enough to make my feet tired at the end of the day but sturdy enough for outdoor work. I am delighted with this purchase.
FSI FOOTWEAR INTERNATIONAL Women's Composite Toe Slip On Work Boots
Key Features
When it comes to your job, you need a shoe that can keep up. That's why FSI designed the Women's 7165 Foreman Composite Toe Waterproof Slip On Shoe with all of the features you need for work and play.
The composite safety toe meets ASTM standards in electrical hazard protection and compression resistance (ASTM F2413-11 M I/75 C/75 EH). The slip-on style of these electrician work boots makes them easy to get on and off, while the waterproof construction keeps your feet dry when you're in a downpour, and the breathable mesh lining keeps smooth airflow.
The oil-resistant anti-slip outsole of these composite toe boots for women is durable enough to withstand heavy use but flexible enough for all-day comfort. With a removable insole and an extra-thick toe box, the Women's 7165 Foreman Composite Toe Arch Support work boots will get you through your day.
FSI engineered this slip-on with oil resistance for protection against hazardous materials and other liquids on the job site, so you can work without worrying about damaging your shoes. The padded collar adds cushioning for extra comfort when you're wearing these shoes all day, while the breathable mesh lining keeps air ventilation.
Pros
Solid slip resisting outsole
Breathable design
Light Weight
No metal in design
Cons
Order a half size above your regular size
My shoes arrived promptly and were packaged very well. They are super comfortable, lightweight and I love that they have a little bit of cushioning without being too cushy that it causes them not to be sturdy enough for work shoes. Having no metals in them make it significantly easier for metal detector work environments as they will save you the fuss on wearing them off and on. They are one of the best women's composite toe work boots.
Carhartt Slip On Moc Carbon NanoSafety American Made Composite Toe Work Boots
Key Features
The Carhartt Men's Slip-On Work Moc is a comfortable and durable work shoe that stands up to the most demanding jobs. The upper of this moccasin-style boot is made from full-grain leather and features a moisture-wicking mesh lining and cushioned footbed for added comfort.
A comfortable and functional slip-on upper combines with a lightweight hiker rubber outsole and EVA midsole to create a men's slip-on work moc that performs and looks great.
So you can end the day with the same strength and energy as you began, this shoe incorporates an Insite technology footbed. With fast-drying lining and cement construction, feet stay dry and comfortable all day long.
The cmo3461 ankle boots has a safety toe cap that meets ASTM standards in electrical hazard protection and compression resistance (per ASTM F2413-11 M I/75 C/75 EH), so you can work without worrying about damaging your shoes.
Carhartt men's Slip-on, water-resistant hiker safety toe boot features an aggressive sole pattern for superior traction on any terrain, which means they're just as functional off the job site as they are on it.
Pros
Lightweighty
Comfortable
Water-resistant
Slip-on Design
Cons
Not machine washable or waterproof
This pair is one of my favorite shoe brands for work. My feet feel great after a long day walking on all the hard surfaces inside and outside. Furthermore, I also love that these shoes are water-resistant but not waterproof since they can get wet and not soak your socks or feet with rain or snow! All in all, great boot for the price!
Buying Guide
Size
For composite toe shoes, make sure they fit snugly around your feet but still feel comfortable. It is important to note that these slip on composite toe work boots offer enough room for your toes to move without feeling too cramped. Moreover, this ensures that you can walk comfortably in them, instead of just wearing them out of necessity.
Width
Be sure to check the width of the shoes as well, especially if there are two different sizes available for men and women. If you take a wider shoe size than usual, ensure that it is big enough to accommodate your feet without being too loose or oversized.
Support
Having good arch support is essential when wearing these composite toe slip on boots, so be sure to look for a pair with a sturdy heel cup and insole. Some models have removable insoles like found in cowboy work boots, which one can replace with custom orthotics depending on your needs. Some styles come with actual inserts from the manufacturer already included for added comfort and support.
Cushioning
High impact cushioning is a must in these kinds of work boots since this area takes much more stress from long hours on your feet. As well, shock-absorbing soles are vital to prevent fatigue when standing for extended periods.
Fit
A good fit in composite toe shoes is crucial in getting a pair that will last you a long time and provide you with the needed amount of support. Ensure that they fit nicely around your toes without being too snug or loose, and make sure there is enough room at the heel as well. Try them out by walking around the store if possible before making your purchase to ensure they feel good on your feet before buying them. Say you work as a machinists, then your work boots for standing on concrete all day must be fit to keep you energized and fresh throughout the day.
Ventilation
Composite toe work boots require ventilation to keep sweaty feet at bay, especially in warmer work environments where perspiration can cause bacteria to proliferate. Look for a boot with extra breathable mesh inserts on the sides and soles, as well as perforations throughout the footwear.
Comfort
Composite toe shoes are much more comfortable than traditional steel toe work boots since there is no metal in them to cause pinching or discomfort around your toes. These work boots still provide much-needed protection from falling objects and hazardous liquids, though. Hence, they must meet safety standards such as electrical hazard ratings and chemical resistance ratings before purchasing them.
Waterproofing
Composite toe boots should be waterproof by default, but this feature must be specifically mentioned when looking at specific models or brands. Do check if they mentioned descriptions related to waterproofing. The waterproof work boots must keep your feet dry in wet conditions, primarily if you work outdoors or humid environments where sweat can accumulate quickly.
Insulation in Composite Toe Work Boots
This is another feature you need to consider when looking into a pair of composite toe work boots since not all models may have insulation. If you work in more relaxed environments, look for insulated pull on work boots, so your feet don't get too cold.
Foot Support
Some models come with contoured shanks and steel inserts for arch support and extra stabilization during the day. These features keep your feet more comfortable and injury-free while still providing ample protection from falling objects or electrical shock hazards.
Sole Construction
The sole type on a slip on composite toe work boots will vary depending on what you're looking for, but generally, rubber soles are the most common. Rubber is durable and provides good traction when working on wet or oily surfaces, but it tends to wear down quickly in some cases.
Safety Toe
This kind of toe cap should be thick enough to prevent any heavy objects from reaching your toes while being flexible enough to provide you with needed protection without taking up too much room inside the shoe. The material can vary depending on the manufacturer, so look for a safety rating before purchasing these types of composite toe shoes to ensure they meet industry standards.
Slip Resistant
Composite toe shoes meet ASTM F1677-05 safety standards for slip resistance on oily or wet surfaces, so they should provide good traction when walking around slippery work sites. Make sure before purchasing that the soles have enough grip like wedge sole work boots. Its just to to ensure you're not susceptible to slipping while working on stairs or uneven ground.
Frequently Asked Questions
How do I know if my work boots are approved for safety standards?
Composite toe boots will come with a label inside the shoe with information about certifications and ratings, which is why it's essential to look for this when buying these types of footwear. Some formal approvals you'll see include electrical hazard (EH), chemical resistance (C), steel toe protection (ST), and more.
Do these shoes need extra support?
Composite toe shoes usually come with contoured shanks and/or steel inserts for arch support, which help keep your feet comfortable while providing ample protection.
How do I take care of these types of shoes?
Composite toe boots are easier to clean than leather ones because you can remove the liners if needed, but it's still essential that you maintain your footwear by cleaning and waterproofing them regularly.
Can composite toe boots be stretched ?
Yes, but it depends on the material. There are materials that are better than others. Leather is the best material to use for stretching boots. Synthetics are not as tight as leather, which makes it stretch more.
What is composite toe work boots made of ?
The toe work boots can be made from a variety of materials. Leather is the first material that is used. It's a good option for people who have to wear boots all day. There is a nylon layer used for the midsole. Synthetic rubber can be used to make the insoles. It depends on what model it is.
Final Words
We hope that you liked our shortlisted best slip on composite toe work boots. Comment down your favorite brand :). Keep reading other several types of work boots reviews on our website.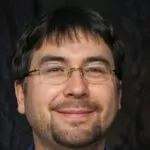 As a child, Joey's career spanned a wide range of fields. These include farms, ranches, warehouses, construction sites, etc. Wearing good work boots was essential on all those sites to avoid distractions. As a result of his experience, he can determine which work boots are most appropriate for a particular workplace. Following Joey's work boots, his colleagues and teammates also purchased work boots based on his advice. Therefore, his friends suggested that he start a blog so that he could also help others.