Last Updated on November 27, 2023
Are you tired of struggling to put on and take off your work boots every day? As someone who spends a lot of time on their feet, you know that comfort and convenience are key. That's where slip-on cowboy work boots come in. These boots are designed to be easy to put on and take off, without sacrificing the protection and durability that you need on the job.
In this blog post, we've researched and reviewed 10 of the best slip on cowboy work boots on the market. Whether you're a rancher, construction worker, or just someone who wants a reliable and comfortable pair of work boots, we've got you covered. We'll break down the features and benefits of each boot, so you can make an informed decision on which one is right for you. So sit back, relax, and let's find your perfect pair of cowboy work boots.
Our 3 Top Picks
EDITOR'S CHOICE
Ariat Men's Groundbreaker Square Toe
Traditional Cowboy Look
90 degree heel
Breathable
Oil & Slip resistance
PREMIUM PICK
Guide Gear Cowboy Boots Men
Western style 2 inch heel
Comfortable cushioning
Thick insoles
Stylish shaft
PREMIUM PICK
Durango Steel Toe Western Cowboy Boot
Wide opening of 14.25 inches
Dual welt stitching
Steel Toe for protection
Slip/Oil/Abrasian resistance
10 Best Rated Cowboy Slip On Work Boots in 2024
1. Ariat Men's Groundbreaker Square Toe For Ranch Work
Ariat is perfect for providing quality footwear clothing products. Their work boots, especially cowboy boots, are used by world-famous riders and other celebrities. These boots are worth ordering as the company passes their footwear collection from 150 construction steps and tests the quality of their products several times to satisfy their customers.
One more unique attribute of the Ariats slip-on cowboy boots is top-quality pure leather, which confirms durability, safety, and feet protection. The color of the shoe is brown, following western style cowboy boots.
Available in different sizes, these cowboy boots have a rubber sole that gives you a grip on muddy, oily places. These soles give you slip resistance. On top of that, ARIAT Cowboy boots provide a good grip on walking if you are working on ranch or other places. They don't make you feel tired. Your feet will feel comfortable as lightweight shoes let your feet breathe during work.
Ariats Men's shoe shaft is approximately 11″ from the arch, and heels measure about one inch. Built with the best technology, these shoes give extra stability in areas where you have to work hard, and cushioning stuff will make you feel relaxed. These boots are the best choice for those who work hard and are anxious about their feet becoming harsh and achy day by day.
Furthermore, 4LR technology that adds extra layers with a mesh lining is also available. This mesh lining allows airflow for your feet and makes them breathable. It is the best technology used ever. This 4LR technology also adds comfort and stability with a 90-degree heel allowing you to stand for long hours without pain and stress, which is a piece of good news for those who work for long hours.
Our verdict
Doing work in ranch and precarious places is not an easy task. If achy feet are resistant in your job, then don't worry anymore. The ARIAT men's groundbreaker is here to help you do your duty with ease, comfort, and stability. These cowboy boots are made for active people. Those who have to work hard can now feel comfort by buying ARIAT's men's groundbreaker boots.
These shoes are worthy of buying if you want comfort and durability. The lightweight technology adds peace for the buyer.
Pros
Rubber sole that gives slip resistance and grip on walking
Super lightweight and durable
Stylish
Use of top-quality leather
It has a mesh lining allowing airflow
4LR technology gives more comfort and safety
Cons
Suitable for the hard ground but not best for snowy areas where it slips a bit
A few people complained about its material and said it is unsuitable for walking in wet spots.
2. Guide Gear Cowboy Boots Men – Best Durable Cowboy boots to work in
Guide gear cowboy boots are imported shoes with a rubber sole that has fantastic benefits for the wearer that we have already discussed. It gives comfortability and an easy slip-on feature making the boots easier to wear. It is available in two colors, tan and black.
This shoe is also budgeting-friendly and is available in various sizes for customers. It provides cushioning to your feet with padded insoles that make the show more comfortable and ache-free. Now users can roam around with this luxurious style and ease. Have fun by wearing these shoes that can give extra support to you.
Guide gear cowboy boots also add some extra inches to your height. Its heel is 2 inches high.
Guide gear cowboy boots are among the best western work boots that add a beautiful look to your wear. It is a psychological fact that whenever people look at you, they notice your feet and shoes. So wear these ideal western-looking stylish cowboy boots to make you look more modern with the addition of comfort and ease.
Easy to clean and polish, these shoes are for those who want relief while walking and working for hours. Quality leather addition in these cowboy boots makes it more durable. Moreover, decorations on the shoe, we mean excellent stitching, are loveable for those who like such things while buying footwear.
Our verdict
These Guide's gear work boots are of good quality and can pass the test of time. With the resistance to wear and tear, these western boots can make your life and work more accessible and stress-free. If you are looking for durable shoes, too, then buy these budget-friendly shoes by clicking on the link.
Pros
Comfortable but very much durable.
Stylish look with the essence of western style.
It perfectly fits and is easy to remove.
Cons
The material is of cheap quality as compared to some other brands.
3. Justin Original Men's American Made Cowboy Steel Toe Work Boots
We have already discussed the benefits of rubber soles and leather as well. Here comes another perfect example of comfortable footwear with 100 % genuine leather and rubber sole. There are two available colors, copper kettle rowdy and steel blue.
Our team has searched a lot and found that many people give these American made comfortable cowboy work boots positive reviews and ratings. Justin's original men's stampede steel toe western work boot is worth buying. The shaft of the shoe is multicolor, and there is fabulous stitching on it.
Justin pull on cowboy boots have a shock-absorbing gel heel pad, thus providing cushioning to your heel and giving relief from pain. If you are a victim of muscle fatigue by working in challenging places, don't worry anymore. These gel heel pads provide you with comfort and safety too.
Arthritis, plantar fasciitis that causes heels, joint pains, or inflammation will also say goodbye if you use Justin's original men's stampede steel toe western work boot. A removable orthotic insert is also available as an insole to increase height. In addition these work boots reduces muscle pain and fatigue.
Our verdict
Justin cowboy boots are perfect for those who are conscious about health. A supportive steel shaft between the insole and outsole protects you from wounds and stabilizes your walking style. Moreover, if you have recently recovered from an injury and want some comfortable wear, this shoe is the best product to choose.
Pros
The J-flex support system gives comfort to customers.
Very beneficial for you if you have some health issues.
It gives comfort, stability, and durability too.
4. ARIAT Wellington Cowboy Work Boots – Best Lightweight
Made with grain leather, these pull on cowboy work boots are a perfect innovation of the Ariat brand. They have used new technology to make the shoes comfortable and shock absorbing which makes them perfect for outdoor hard work. Made with rubber sole Ariat work hog boots have colors of western style and are made for those working for long hours.
Ariats ATS Max platform technology used in boots allows good posture and reduces fatigue. Perfectly fit into every shape of the foot, and the U-entry system makes them the best slip-on and pull-on boots, thus easy to use and remove. It also has an energy-conserving system, giving energy back to the body. Therefore, it makes you feel energized all day long.
This Ariat cowboy work boot has a dura tread sole that lasts long. Dura tread sole has rubber compounds that make the shoe sole long-lasting. This sole also makes the Ariat shoes resistant to wear and damage. Furthermore these work boots protects your from back pain.
Our verdict
No doubt that Ariat is providing the best products. Even many of the celebrities are using their footwear. They are here with some fantastic innovations that boost your health along with style. We recommend this shoe without any doubt, and you can buy them from Amazon by just clicking on the link.
Pros
Oil resistant, water-resistant.
Anti-slipping sole.
Best for comfort.
Cons
Some people feel the issue of size and fitting.
5. Tony Lama Men's TW1018 Boots – Best for Flat Feet
Tony lama waterproof work boots are made with imported leather and have a rubber sole. Available in tan chained color. Tony Lama western work boots are for those who want style and durability. These pull on water proof work boots are just all-rounder and perform the duty of comfortability and ease. Moreover, waterproof technology makes them long-lasting too.
We can tell you that these boots can last long without any wear and tear by checking reviews. Most of the time, people claim that Tony Lamas men's TW1018 boots are worth buying and have the best quality material used ever.
Our verdict
Suitable for all weather and place, tony lama western work boots are ideal for every kind of ground, either harsh or smooth. It is also water-resistant, thus more durable. We recommend it for those who want to look great at their work.
Pros
Waterproof
All-rounder.
Durable, comfortable, stable, stylish.
Cons
Available in different lengths but not wide enough.
6. Durango Steel Toe Cowboy Western Boot – Best for Ranch Work
The Durango Steel Toe Cowboy Western Boot is a great choice for anyone in need of sturdy, protective boots for ranch work. The boot features a distressed full-grain leather vamp and collar with embossed leather pull straps and fox with a man-made shaft. The double row welt stitch around the round toe adds extra durability, while the rolled shank area allows for easy placement in the stirrup.
One of the best features of these boots is the cushioned Flex insole, which provides excellent comfort and support. The contoured footbed provides extra cushioning that will keep your feet at ease, and it's removable so you always have the option of adding in another insole once this one starts to wear down. Additionally, the boot features a soft mesh lining and is ventilated to ensure your feet have great aeration.
The fiberglass shank provides steady footing and arch support, while the Rebel outsole is slip and oil resistant, dual-density, and abrasion resistant, making it perfect for ranch work. The combination of rubber and EVA in the outsole makes it flexible, comfortable to stand on, and lightweight. The lower 1 1/4″ heel allows you to maintain a steady stride.
Compliant with the ASTM F2413 Protective Toe Classification and the ASTM F2413 Electrical Hazard Standard, these cow boy work boots ensure that your feet are protected from falling debris and keep the bottoms of your feet safe when stepping down on top of electrical equipment.
These durable pull on work boots come with an EVA sole that has more flexibility than a rubber sole. EVA sole adds more benefits to the shoemaking. It is ideal for use. This sole also makes it lighter compared to shoes with a rubber sole.
Our verdict
Overall, the Durango Steel Toe Cowboy Western Boot is a great choice for anyone in need of comfortable, durable boots for ranch work. With its sturdy construction and excellent protective features, you can trust that your feet will be well-protected while on the job.
Pros
It Fits well.
Durable
Easy to wear
Cons
Material quality is cheap.
7. ARIAT Sierra Cowboy Work Boots For Farm Works – Best Western Style
Imported leather and artificial sole Ariat's sierra wide square toe cowboy work boots are of perfect quality. With western-style and u-turn entry, it is easy to wear and remove the boots.
These Ariat's pull on cowboy work boots are resistant to abrasion, wear, and tear. They also provide relief from foot pain and muscle fatigue. Ariat's offers optimum stability and durability for working in welding and other industries.
With a round soft toe, Ariat's boots can tolerate heat around 400 degrees centigrade. You can work with these shoes in farms, industries, and construction units too. Don't worry about heat and abrasion because they can damage the Ariat's Sierra rigid sole anymore.
Our verdict
Perfect for those who want some stability while walking and also demands style. This shoe is not compromising on style and has a western look. This helps in adding beauty to your personality.
Pros
Good boots for skinny feet.
Durable and comfortable.
8. Irish Setter Men's Wellington Cowboy Boots for Bunions
Available in different sizes, these shoes are easy to pull on. With durability and comfort, these shoes have ultra-dry waterproof technology protecting the shoes from wear and tear.
The shaft measures 11.5 inches from the arch, and the heel length is 1.5 inches. Have heat-resistant technology making it ideal for working in high temperatures. It also meets ASTM standards, thus preventing you from electrical shocks, but it is not a primary source to prevent you from electrical conductivity.
Most reviews say that you can put these Irish Setter cowboy boots on and walk without any discomfort. On top of that, it gives excellent fitting and is suitable for almost every size. Please note that they are not slip on wedge work boots and have a heel instead.
Our verdict
If you want an ideal shoe pair that can meet your daily demands and needs, then Irish setter men's wellington work boots are perfect. It is best because it is heat resistant, shock resistant, and waterproof.
Pros
An ideal shoe with almost every feature.
No leaks or wear and tear.
It can last for a long time.
Cons
Quality is not as good as claimed by some customers.
What To Consider In Pull On Cowboy Work Boots
The best cowboy work boots can be a great addition to any wardrobe. These sturdy boots are versatile enough to take you from work to work and play. The selection of cowboy boots available in the market today can be overwhelming. Whether you need a pair for work or casual wear, choosing the right pair can be tricky.
Cowboy boots are one of the most iconic and recognizable footwear globally. They are a symbol of a hard-working man and a rugged lifestyle. However, they are also a considerable investment. It is essential to make sure that you buy the right pair of cowboy boots. This guide will help you find the best cowboy work boot for you.
1) Choosing The Right Brand
The first thing that you should look at is the brand name of the boots. You should look for a reputable brand. This is because the quality of the shoes will be better if you buy from a reputable brand.
2) Style
You should also consider the style of the boots. There are different styles of cowboy boots. Some of them are western boots, while others are traditional boots. You should choose a style that suits your needs.
3) Sizing
Considering the size of the boots is equally vital in the decision. The size of the shoes will determine how comfortable they will be. If you have small feet, you should get boots that are not too big. If you have large feet, you should get boots that are not too small. You should also check the price of the boots.
4) Cost
As a matter of fact, cowboy boots are one of the most expensive shoes. You should not expect cheap cowboy boots. However, you should not go for expensive cowboy boots either. You should find a good balance between price and quality.
5) Colour
Cowboy boots come in a wide variety of colours and styles. The most popular colour for cowboy boots is black. Some other popular colours include brown, navy, white, and tan. Cowboy boots are made with leather, so they are usually reasonably durable. In general, leather cowboys can last a long time. You should look for a colour that matches your personality. If you are conservative, you should consider choosing a colour like black or brown. If you are more adventurous, you might want to consider choosing accordingly.
6) Comfort
Comfort is a significant factor that you can not oversee while buying comfortable cowboy work boots. "Cushioning" in a pair of boots ensure comfort to the wearer. Several boots are now available with a leather insole.
7) Materials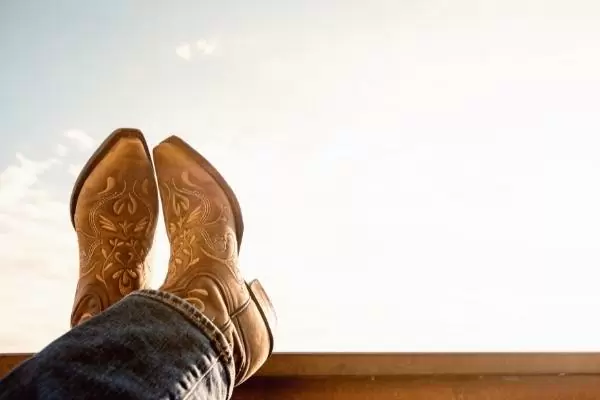 You should also consider the materials used in making the boots. The boots should be made of leather. However, you should avoid buying boots made of synthetic materials. You should also avoid buying boots that are made of canvas.
8) Durability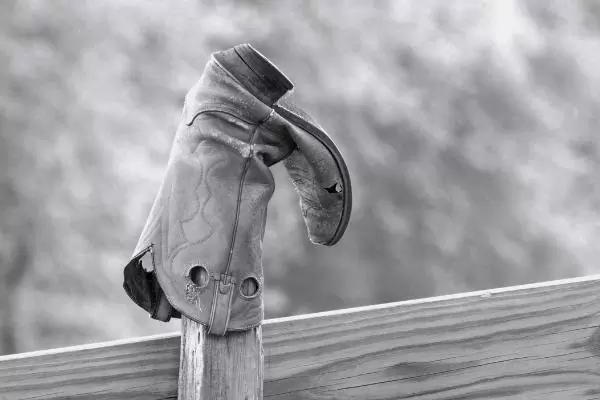 A good pair of boots should withstand the rigours of the job. It should also be able to withstand the abuse of the job. You should also look at the boots warranty. You should also look at the boots warranty.
9) Protection
Some cowboy boots are equipped with a steel toe, while others are made without one. A steel toe is a great feature on a pair of cowboy boots. The steel toe helps protect the foot from injury. It is also a useful tool for when you need to climb a fence or lasso a calf. If you are looking for a boot with a steel toe, make sure to check the label. Please note that steel toes would increase the weight of the cowboy work boots
FAQs
How do you take care of cowboy boots?
Cowboy boots can be worn as often as you want. You just have to clean them every once in a while. 
 What's the best way to clean your cowboy boots?
The best way to clean your cowboy boots is to remove off mud from them and then put some leather cleaner on them. You can also clean your boots with a saddle brush. You can also use a saddle soap.
Do cowboy boots have to be worn by men?
No, cowboy boots can be worn by both men and women. There are many options when it comes to specific pull on work boots for women.
How do I get the best fit for my cowboy boots?
The first step is to measure your foot. You can do this at a shoe store or online.
Do you have to be a cowboy to wear cowboy boots?
No, you don't have to be a cowboy to wear cowboy boots. There are many different styles of boots that can be worn by anyone, including women and children.
How can I make my cowboy boots last longer?
The best way to make your cowboy boots last longer is to keep them dry. Take good care of them and don't treat them rough. Try your best not to rub them against rigid surfaces like rocks or uneven surfaces.
Do I need to wear socks with my cowboy boots?
Yes, you need to wear socks with your cowboy boots if you want to ensure comfort.
How much does it cost to buy cowboy boots?
Cowboy boots are expensive. They are usually between $50 and $250
How can I find cowboy boots that fit me?
Cowboy boots come in different sizes. To find out if they are size right, measure the length of your foot from heel to toe. Next, place your foot on a ruler so you can see how many millimeters long the ruler is. Then just add the millimeter measurement of your foot to the millimeter measurement of the ruler. This will be the measurement of the inside of the boot.
What is a good slip on cowboy work boot?
A good slip-on cowboy work boot should provide a combination of comfort, durability, traction, and protection. It's important to look for high-quality materials, such as genuine leather, that can withstand the wear and tear of your work environment. Slip-resistant outsoles are also important to ensure stability on any terrain, while a comfortable and supportive footbed can help reduce fatigue and provide all-day comfort.
Which cowboy boots are the most comfortable?
There are many cowboy boots on the market that offer comfort, and the most comfortable ones may vary depending on your specific needs and preferences. However, some of the most comfortable cowboy boots are those that have features such as a soft and supportive footbed, a flexible sole, and quality leather that molds to your feet over time. Some popular brands that are known for their comfortable cowboy boots include Ariat, Justin, and Tony Lama. Additionally, it's important to find a boot that fits properly, so consider trying on different sizes and styles to find the perfect fit for you.
What boots do real ranchers wear?
Real ranchers wear a variety of different boots depending on their individual preferences and work environment. However, some popular brands and styles of boots among ranchers include cowboy boots, work boots, and roper boots. Cowboy boots are a traditional style and are often made with high-quality leather that provides durability and protection. Work boots are typically designed with safety features such as steel toes and slip-resistant soles, making them ideal for ranchers who work with heavy machinery or on uneven terrain. Roper boots are a more functional option, offering comfort and support for long days on the ranch.
Are shyanne boots good?
Shyanne boots are a popular brand of cowboy boots that are sold by Boot Barn, a retailer of Western-style boots and apparel. Shyanne boots are known for their unique designs, quality materials, and affordable prices. They offer a variety of styles, including classic Western-style boots as well as more trendy options. While opinions on the quality of Shyanne boots may vary among individual wearers, they are generally regarded as a good option for those looking for a stylish and affordable cowboy boot. It's always a good idea to do some research and read reviews before making a purchase
Who makes the toughest cowboy boots?
There are several brands of cowboy boots that are known for their durability and toughness. Some of the top brands that are recognized for making tough cowboy boots include Lucchese, Ariat, Tony Lama & Justin.
How should cowboy boots fit ?
Cowboy boots should fit snugly, but not so tight that they cause discomfort. When trying on cowboy boots, be sure to wear the type of socks that you plan to wear with them to get an accurate fit. The boot should fit closely around your instep and should not slip off when you walk. The ball of your foot should sit at the widest part of the boot, and your toes should have enough room to wiggle without feeling cramped. 
The Takeaway
After carefully evaluating the various features, pros, and cons of the top pull on cowboy work boots, as well as taking into account customer reviews and feedback from across the internet, our team is confident that we have provided you with a comprehensive list of the best options on the market. We hope that this information has helped to make your decision easier and that you are now able to select the perfect pair of boots to meet your needs. We welcome you to share your own experiences and thoughts with us in the comments section below, and our team is available to answer any questions you may have.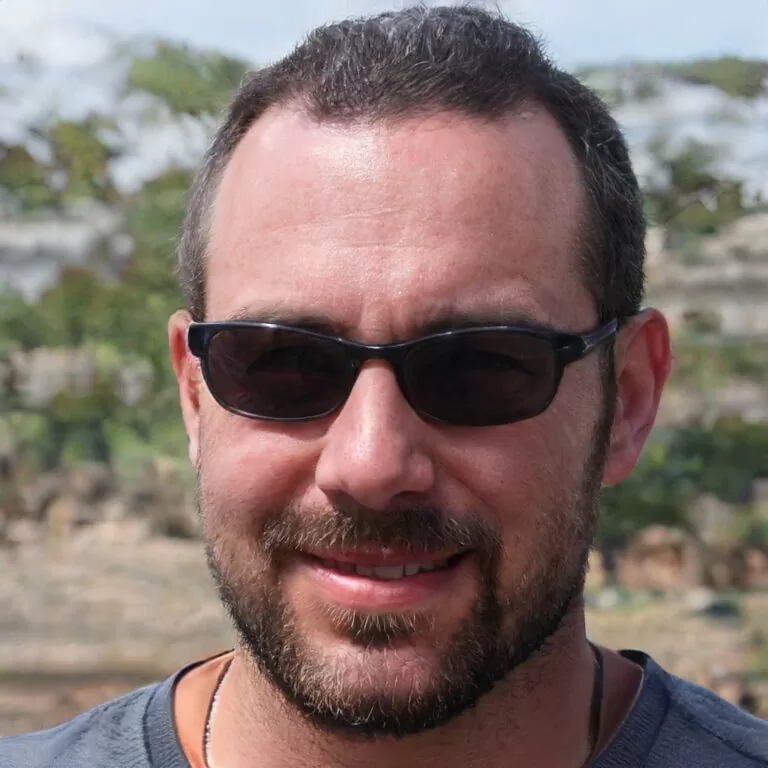 Mark Walter is an accomplished researcher and writer with a wealth of knowledge and experience in the world of work boots. His expertise in this field is unmatched, having worked in a variety of industries and work environments. Mark's writing is clear and concise, making him an ideal source of information for anyone looking to learn more about the importance of selecting the right work boots for the job.