Last Updated on August 9, 2023
When it comes to construction work, safety is of the utmost importance. One way to ensure safety on the job site is by wearing the right kind of work boots. Slip-on construction work boots are a popular choice among workers because they provide easy on and off access, and also provide a secure fit. However, with so many options on the market, it can be difficult to know which slip-on construction work boots are the best.
We've done the research and compiled a list of the top slip-on construction work boots available on the market, taking into consideration factors such as safety, durability, and comfort.
Top picks
My top favorite work boots are reviewed in the article. I sincerely hope that you will find these top picks helpful and that you can choose work boots for yourself easily in the future.
EDITOR'S CHOICE
Caterpillar Revolver Steel Toe Construction Work Boots
Perfect Toe Protection
Excellent Durable Leather
Steel Shank
Breathable
10″ work boots
ASTM Approved
BUDGET PICK
Skechers Blaine Ankle Support Safety Boots For Construction
Comfortable
1″ Heel
Rubber Outsole
Impact & Compression Resistance
Suitable for Work & Casual Wear
PREMIUM PICK
Dr. Martens Industry Heavy-Duty Construction Boots
Stylish Look
Steel Toe For Protection
Wide Toe Box
Lightweight
Cool & Breathable
Easy to Break In
Top 10 Construction Slip On Work Boots In 2023
1) Caterpillar Revolver Construction Work Boots
Previously, I worked in construction. While working, I encountered a wide variety of problems. Therefore, I have plenty of experience in picking up heavy objects that could have fallen to my feet. It's was really dangerous experience because sometimes i escaped major accidents from a inch.
Eventually, I realized that I cannot compromise on my safety. From that day onwards I have been advocating all my colleagues and readers to never neglect their work footwear.
Now as I have tried a lot of construction work boots I will rate Caterpillar first in my list. I noticed a change in my routine when I started using Caterpillar construction work boots. This type of boot provides excellent toe protection, which will keep you safe from accidents at workplace.
With a strong welt construction and the best leather available, Caterpillar work boots will last for years to come. Furthermore, a steel shank provides additional stability to your feet.
The outsole is truly unique. This makes the boots stand out from the rest. The outsole of these work boots is designed to resist abrasion caused by harsh weather conditions which really makes it suitable for construction sites.
Additionally, these boots are made with a good breathable nylon mesh that wicks away all the bad odor, sweat, and moisture. All the bacteria certainly stay away from your feet. This means that these boots will accompany you in all weathers.
They are the perfect size and shape, and their perfect length gives a good appearance to the work shoes. Compared to Carhartt's 10 inches industrial work boots, these work boots are ranked much higher mainly due to the outer leather material and the high energy absorption they provide.
Key Features:
Pros
Sturdiness
Safe and effective protection
Breathable
Resistant to oil and slips
Cons
They don't have much arch support
Customer Reviews and Scores
Currently, there are 2,613 reviews on Amazon.com about these construction shoes, and they have received an average rating of 4.2 out of 5. Customers are generally satisfied with this pair of work boots.
2) Tingley Cleated Waterproof Work Boots For Construction – Best For Price
These construction steel toe shoes from Tingley are a great choice for construction and industrial work. Not only are the shoes affordable, they are of high quality.
My colleague shared their personal experience with the Tingley work boots on muddy construction sites. She said they were great for work in mud and slush. These insulated work boots are also appropriate for a variety of industrial and agricultural jobs.
Chemical resistance provides protection against harmful substances such as hydrocarbons, acids, caustic soda, and other things which are often found at construction sites.
These shoes are made from a thermally insulated polymer, which makes them lighter than standard steel toe work boots made from PVC. The cushioned heel provides tremendous support and comfort while working all day.
When compared to Dunlop steel toe work boots, which I have reviewed, Tingley work shoes are usually competitive. Consequently, both shoes compete for the title of best construction work boots, something that Amazon itself also rates.
Moreover, both of these boots are similar in features. However, I prefer Dunlop work boots if you are looking for protection. My recommendation is to go for Tingley cleated work boots if you are looking for boots that are more water-resistant and decent for wet environments.
Key Features:
Pros
Breathable
Flexible
Waterproof
Tough outsole to resist abrasion
Customer reviews and scores
At the time of writing, these construction boots steel toe have received almost 5,547 reviews on Amazon.com, and they have been rated a 4.4 out of 5 on average. The reviews of this pair are overwhelmingly positive.
3) Servus Honeywell Flexible Construction Work Boots
When it comes to construction and industrial work, you should never compromise on quality materials. For construction workers, leather boots are a safe option; however, rubber work boots have taken over. Rubber work boots are as durable and strong as leather work boots. Honeywell's Servus boots are an example of this.
The injection-molded technology of PVC resists all the harsh chemicals commonly found on construction sites. Additionally, the insole cushioning of these EH rated work boots provides excellent heel and arch support. With thick and wide steel shanks, you won't feel discomfort on the job site. These construction pull-on work boots feature triple comfort cushioning, so you won't have to worry about comfort.
While I was working, I used Servus work boots for a short time, and I was truly impressed with the comfort and durability. The high-density cushioning technology in these pull on work boots for high arches plays a significant role. You almost feel as if you are standing on a warm cloud! I would recommend these to all outdoor construction workers.
Key Features:
Pros
Highly comfortable
Flexible
Waterproof
Cons
You cannot use it for casual wear
Custom reviews and scores
These work boots have received approximately 7969 reviews on Amazon.com, and users have given them a 4.5 out of 5 rating. Overall ratings have been favorable.
4) Timberland Pro – Construction Steel Toe Rugged Work Boots
As far as outdoor work and construction goes, Timberland is the most popular brand.
Work boots like the Timberland Pro boots offer outstanding protection against harsh conditions. On a construction site, these rugged work boots are designed to withstand all types of hardships.
These construction Timberland's feature color-blocked uppers and calves that are protected by a mid-high shaft. Upper made of Evergguard leather, which actually has ten times the strength of regular leather, making it a very strong and durable upper.
Unlike normal work boots, these timberland boots usually do not have good heat resistance. Nevertheless, these boots are made of strong heat-resistant leather.
While standing all day at long work hours, a wide safety toe box provides all-day comfort. Thus, Timberland pro steel toe pull-on work boots ensures your comfort and safety while you work.
Key Features
Pros
Protective toe
Oil and slip-resistant
Durable
Waterproof
Cons
The boots may sometimes rub up against your legs
Steel toe makes them a bit heavy
Custom reviews and scores
As of this writing, there are almost 1,196 reviews on Amazon.com about these timberland pro construction boots, and the users have given them an average rating of 4.3 out of 5. Users seem to like these high top construction timberlands.
5) Dr. Martens Industry Heavy-Duty Work Boots For Construction
Dr. Martens are excellent work boots for the industrial sector. These boots are built to last. Personally, I like Dr. Martens for their combination of style and durability. This means that you can still look stylish while working at a construction site!
The steel toe of these boots offers wide foot space. Unlike construction tennis shoes the nice thing about these construction worker boots is the wide toe box that protects your feet from all kinds of pain.
As far as I'm concerned, these pull on work boots for wide feet by Dr Martens are the most durable and sturdy because they can actually withstand a lot of wear and tear.
Even though these paving boots are full-grain leather, they remain extremely cool and breathable, so they're great if you sweat a lot during the summer. Usually, other work boots need a bit longer to break in. With Dr Martens, that is not the case. Your ultimate support period is long and the break-in period is really short.
Additionally, these men's construction boots feature a really soft cushioned insole and good arch support. This means you can also enjoy the perfect level of comfort and toughness from these work boots.
Martens also work well if your job requires long periods of standing. In addition, these construction worker shoes features a great safety technology to protect your feet from any hazards on the job site. They also outperform their competitor Diig steel toe work boots.
Key Features
Pros
Comfortable
Protective toes
Slip and wear-resistant
Durable
Lightweight
Breathable
Cons
Women's sizes are not available
Custom reviews and scores
In total, 3133 reviews have been posted about these work boots on Amazon.com and they have received an average rating of 4.4 out of 5 stars. These boots have received great reviews.
6) Skechers Blaine Safety – Best Construction Work Boots For Flat Feet
Skechers Blaine are durable boots compared to the Skechers Chukka work boots. Their main point of comparison is their features. Both are, however, excellent shoes for construction work.
Some people need something that is sturdy as a construction work boot while still being casual as a sneaker. Skechers Blaine is an excellent example of this type of work boot.
You can move around freely in these construction sneakers with a 1 inch heel as if you were wearing casual home sneakers. Soft yet durable fabric is used for the insoles, while rubber is used for the outsoles. Good, shiny leather provides the durability required for a good construction work boot.
Some factors may not favor a worker when it comes to these shoes. Construction workers may experience some difficulty working in harsh environments due to the shoes' inability to resist water and slips. Aside from that, these boots are excellent for their performance and durability making them the best construction sneakers.
Key Features
Pros
Comfortable design
Resistant to impact and compression
Available in 5 colors
Cons
Not waterproof
Not slip resistant
Custom reviews and scores
Over 4,592 reviews have been written about these work boots on Amazon.com at the time of this writing, and they have received an average rating of 4.5 out of 5. Customers have praised these work boots highly.
7) Ariat Rambler Midtown Square Toe – Best For Construction Contractors
Ariat never disappoints when it comes to style and leather quality. Adding the Ariat Ramblers to my review is because Ariat is always one of my top choices when it comes to work boots.
I'll tell you why. Slip-on boots aren't typically all-rounders. The reason is partly that most shoes are designed only for workplaces, such as construction sites. However, spare work boots are pretty challenging to keep for other tasks. Isn't it easier to wear the same work boots for a casual walk as we do for work? If yes then you can benefit from Ariat's Rambler Midtown work boots.
Designed with leather uppers and rubber soles, these work boots offer proper protection on a construction site. However, you won't find any other work boots that are as good or as casual as these. You can wear them for any casual activity.
Furthermore, these work boots can also be worn when working on construction sites. In comparison to other work shoes, I wouldn't guarantee their durability because the outer leather may break out or not be cared for properly.
Ariat work boots are the only ones with square toe western designs, distinguishing them from other brands. Due to their similar style and shape, these construction shoes are compared with their previous model Ariat Recon western work boots. Nevertheless, if you are looking for boots specifically for construction work, I would definitely recommend the latter.
Maintaining these boots is quite simple; clean them with mink oil, but avoid rubbing too hard since it will damage the surface. These construction worker boots are perfect for all kinds of weather. They will keep you comfortable throughout the day.
Key Features
Pros
Good stability
Comfortable
Stylish
Cons
The boots are not that durable
Custom reviews and scores
Currently, there are 3,797 reviews on Amazon.com about these shoes for contractors, with an average rating of 4.6 out of 5. These reviews are exceptional!
8) Skechers Resment Chukka Comfortable Slip On Construction Work Boots
Suppose you're looking for stylish yet comfortable footwear. This one is definitely for you! These boots have a strong oiled leather along with a synthetic upper that is brilliant for outdoor work. The boots are really flexible, so when you're standing on hard rocky surfaces, especially on a construction site, they bend according to the requirements of your movement.
Skechers is also one of the best slip on work boots brands, making it quite a satisfying experience. The amazing thing that sets these work boots apart is that they consist of comfort along with style. Therefore you can wear them to a formal office or a construction site, whatever suits you!
With a 1 and 1/4 heel, the shoes appear higher and more elevated. Furthermore, the 7 inch shaft height prevents ankle abrasions and hazards. My favorite thing about Skechers boots is their high level of comfort. Personally, I think all of their work boots fit well and are comfortable.
I especially like the air-cooled memory foam footbed. These work shoes also have a great shock-absorbing midsole. When it comes to their safety and ease, I can certainly vouch for them! Mostly, it is because the side zipper keeps your feet in place and ensures an easy fit.
These shoes are also easy to clean and maintain. Spraying the boots with mink oil or some water-resistant spray will help to prevent wear in the near future! The Dorton boots from Skechers are usually competitive with them, but they are an improved version of them. Due to their upgraded features, the work boots are also ahead of the Carhartt construction boots.
So, if I had to choose between the two, I would go with the Skechers Chukka work boots.
Key features
Pros
Highly comfortable
Rainproof
Affordable
Cons
The insoles are not replaceable
Custom reviews and scores
At the time of writing, these construction shoes have received about 2,382 reviews on Amazon.com from users, and the users rated them 4.4 out of 5 on average. Overall, these work boots have received a lot of positive feedback from users.
9) Dunlop Unisex Protective High-Quality Steel Toe Construction Pull On Work Shoes
Industrial construction workers can experience several accidents. You have no idea how much pain they can go through every single day. Using Dunlop steel toe safety work boots can make your life much easier. I had been using black square toe work boots previously but I wasn't satisfied by them.
So, the most amazing thing about these steel toe work boots is that they combine all the important features such as durability, lightweight, and protective steel toe. Another good thing about these masonry boots is that they are affordable and economically priced, so that's great too!
PVC boots made of polyblend material are lightweight and waterproof. As you work on the job site, they provide protection and grip thanks to the steel toe and steel shank. In terms of comfort, these shoes feature a TPU insole from Dura-Pro manufacturers.
Know what ? I like this insole because it provides comfort for your bottom foot and offers energy return, both of which are quite rare in steel toe boots. When stood above mud and water, these paving work boots are exactly at the height you need to prevent your feet from being wet.
These construction work boots are available in both men's and women's sizes, which makes them quite unisex. As I used these works, I think I really appreciated the canals designed to remove dirt and debris. Whenever you clean these good work boots for construction, use a soft brush and warm water. Additionally, you can use a little bit of organic detergent that does not contain harmful chemicals, and you are good to go!
Key Features
Pros
Easy to clean and dry out
Water-resistant
Lightweight
Cons
The size chart they come with is quite confusing
Custom reviews and scores
At present, there are over 1,903 reviews on Amazon.com about these best construction shoes and they have been rated 4.5 out of 5 on average. Reviews for these work boots are favorable.
10) Wolverine Concrete Construction Pull On Work Boots For Plantar Fasciitis
A pair of construction work boots is designed to endure harsh environments. They also perform well at your job site. Nevertheless, if you wear these pull-on work boots in extreme weather conditions like snow or mud, they won't perform well. Wolverine's floorhands are perfect for that purpose.
Its nylon shank makes it stronger and slightly more durable, which sets it apart from other work boots. Your feet will be protected from all the harsh conditions at your work site because of the full-grain leather. Furthermore, these men construction boots also keeps your feet dry on wet surfaces.
The shoes are also very comfortable. The Floorhand concrete work boots features a removable footbed that provides extreme comfort and support throughout the day. Many people compare these paving boots to Wolverine Rancher Steel Toe work boots.
One thing I cannot guarantee about these shoes is their breathability. When the climatic conditions are extremely hot, these shoes may not be the best choice, so choose wisely. Other than that, I think they are a perfect pair of work boots for construction workers.
Key Features
Pros
Comfortable
Strong
Slip-resistant
Lightweight
Custom reviews and scores
The average rating for these construction booties on Amazon.com is 4.4 out of 5 based on 3,884 reviews at the time of writing. Users generally like these work boots.
Comparison Table
| Image | Name | Toe | Material | Price |
| --- | --- | --- | --- | --- |
| | Caterpillar Revolver Steel Toe Boot | Steel toe | Full grained leather | Check Price |
| | Tingley Cleated waterproof construction boots | Steel toe | Aerex | Check Price |
| | Servus Honeywell Flexible Work Boots | Non safety toe | Rubbe rPVC | Check Price |
| | Timberland pro Wellington Construction Boots | Steel toe | Tread pattern leather | Check Price |
| | Dr. Martens industry Heavy-duty construction boots | Soft toe | Full grained leather | Check Price |
| | Skechers Blaine Ankle support safety boots | Steel toe | Leather | Check Price |
| | Ariat Rambler Midtown square toe | Square toe | Imported leather | Check Price |
| | Skechers Resment Chukka | Composite toe | Authentic leather | Check Price |
| | Dunlop protective high-quality | Steel toe | PVC Polyblend | Check Price |
| | Wolverine Floorhand | Composite toe | Full grained leather | Check Price |
What to look for when choosing construction work Boots?
By making sure you feel comfortable and safe on the jobsite, you will be able to perform your duties more effortlessly. The task of choosing the right boots is not always easy, as you can all attest to. To pick the perfect construction boots for yourself, you must take into consideration some of the factors that include So, let's just get into it.
1) Comfort
Be it going out, working outdoors, or just staying at home, comfort is the most important thing we look for. It is very important to feel comfortable in the work boots you are wearing. Keep in mind that your work boots' insides should always be spacious and wide, but they must fit your feet.
When looking for comfort, the composite toes are better than the steel ones. Composite toe work boots are more comfortable to wear. However, there are some steel toes that have got certain technologies that make them comfortable to wear. So always check and try them on before you buy the work boots. So you can make the perfect decision.
2) Material
Second, material is always important, as it determines the durability of a work boot. As you may know from my previous reviews, most boots are made of nylon, leather, and rubber. They are the most prevalent materials for work boots. However, construction boots are usually made from tougher materials. Construction work boots are typically made of full-grain leather and nubuck leather. Despite being a little expensive, full-grain leather is always worth the investment.
On the other hand, nubuck leather undergoes a sanding process to make it smoother and finer. Despite being less strong than full grain, they are excellent for construction sites. Additionally, if neither of these materials are available, I recommend some leather work boots.
3) Toe protection
Work on a construction site, and you're always exposed to harsh conditions. Therefore, choosing construction work shoes with a good safety toe protection is always a wise choice. A great deal of this factor is determined by how tough the working environment is.
Toes with steel tips are most common safety toes. They are ideal for any construction job. Steel toes protect your toes from impact and compression, as well as from heavy objects falling on them.
Another type of safety toe is the soft toes. They are not really good for resisting strong impacts or sharp things; however, they work really well against chemicals. Soft toes are made of rubber TPU or other material. I wouldn't recommend these for high-risk sites, but otherwise, they are ideal.
The third type is the composite toes. These are quite affordable and, at the same time, are protective. They are made up of plastic, rubber, and other materials that can protect the toes against sharp things.
Work boots should also have shock resistance, good insulation, and electrical hazard protection. Thus, you must always consider all these important factors before choosing the perfect work boots for you.
4) Good traction
If you're working in a slippery construction environment then you must definitely look for good traction in your work boots. Now the question is how can you figure that out?
Whenever you are buying work boots for yourself always note that if they are firm on the ground? Are they supporting your feet and keeping them in place? If yes then certainly your work boots will be good on hard concrete surfaces.
Rubber is usually a good traction material and if your outsoles are made of good rubber you can prevent slips and falls.
5) Waterproofing
While you're on the construction site, you never know when you slip your foot into a wet surface. And it is always important to prevent. So always select the perfect waterproof material so you can prevent yourself from getting into many kinds of accidents related to slipping.
Frequently Asked Questions
How much room should there be in a work boot for construction workers?
You can never compromise the space in your work boots. Always check if toes can move inside the work boots. If yes, then that is the adequate amount of space you need for comfort. Most importantly, if your feet touch the head of the toe box, calculate the width with your finger. If the width between the base of the heel and the boot is almost half an inch, it is the perfect room you need inside your boots.
Which is the best brand for construction boots?
I wouldn't say there is a particular brand for construction work boots. However, you should always look for the perfect materials whatever the brand may be. But if you are looking for certain brands anyway I would suggest; Skechers, Ariat, Wolverine and leather Timberland construction boots.
Should you replace construction work boots frequently?
You can't really measure the standard through which you have an idea when to change the work boots. However, usually, when You walk around 15 to 16090 km on average, that is when your work boots may stay to wear a little. But it really depends on your working conditions. If you're working under strictly harsh conditions, you may consider replacing your boots faster than usual.
Is ASTM important for construction work boots?
ASTM is not necessary for good construction work boots. But it is a testing society especially for work boots and it makes sure the boots meet all the required safety hazards protection elements. Hence, if your work boots ASTM passed them it is as well and good but if they don't it's not a huge problem either.
Are composite toes better than steel toes for construction work boots?
Both the safety toes can actually be used to wear on a construction site. The composite toes are easier and more comfortable, and they don't hurt the feet while you're standing all day. On the other hand, some steel toes may hurt a little. Still, they are more protective than composite toes, especially in a harsh working environment. Hence, it really depends on your workplace and the intensity of work. 
Is it important to oil your construction boots on a daily basis?
No. No really. You definitely don't need to oil a new pair of work boots. However, if the boots have lost their shine and look a little dry from the upper part, you must start oiling them. Oil them according to climatic conditions. If it's too hot, then oil them only once a month. 
Are boots with tall shafts more durable but less comfortable than the mid-ankle work boots? Which construction boots should I choose for the construction site? 
In my opinion, durability and comfort are both important things. So, if you're looking for both at the same time, there are many options available. The length doesn't matter. As long as they are comfortable, durable, and made of high-quality materials, they are the perfect outdoor work boots. 
Final thoughts
Work boots are an important part of our lives. Without them, we really can't survive at work. Therefore we must have knowledge about the kinds of work boots. There are several construction workers who face accidents almost every passing day. However, this condition can be changed to something different only if we choose our slip on work boots for construction more wisely. We really hope you liked our review. Keep reading our articles to find more interesting facts about work boots.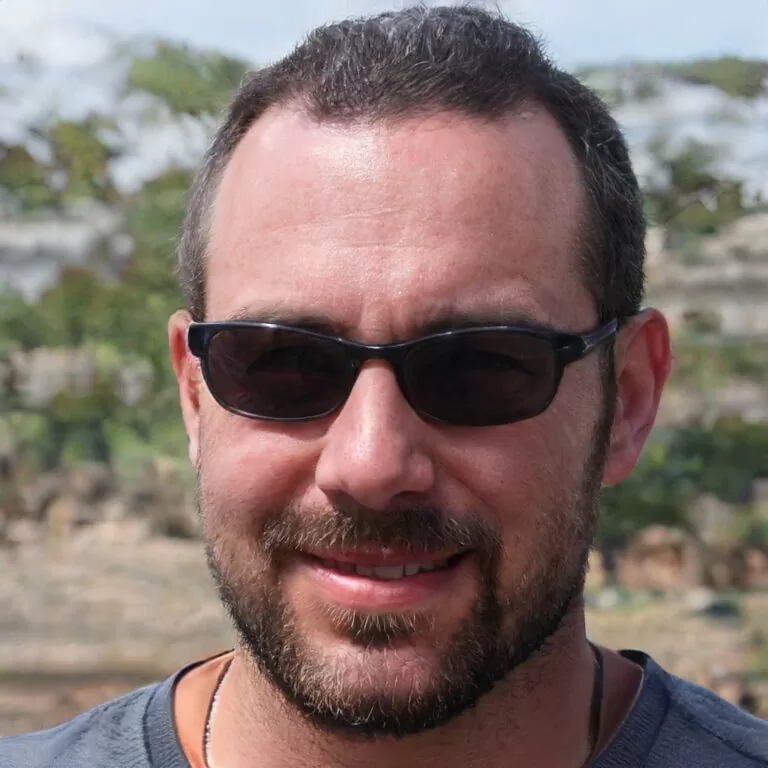 Mark Walter is an accomplished researcher and writer with a wealth of knowledge and experience in the world of work boots. His expertise in this field is unmatched, having worked in a variety of industries and work environments. Mark's writing is clear and concise, making him an ideal source of information for anyone looking to learn more about the importance of selecting the right work boots for the job.