Last Updated on November 27, 2023
Electricians work all day in several environments. Every day they risk their lives for the sake of their work. Electricians usually deal with a lot of naked wires on their work sites. Due to this, they become quite prone to accidents—especially accidents including electrical hazards. While several other boots are available in the market we have brought you the 5 best work boots reviews for electricians that are comfortable and will keep you safe.
Top Picks of Best Electrician Work Boots
EDITOR'S CHOICE
Red Wing super sole work boots
High Quality EH Protection
Meets ASTM Standards
Comfortable Insole
Impact Resistant
PREMIUM PICK
Carhartt metatarsal Work Boots
Fulfills EH ASTM Standards
Breathable Technology
All Weather Shoes
Cement Construction
BUDGET PICK
Ariat Men safety Work Boots
OSHA Recognized
Non Conductive
ATS Max for Comfort
Protective Guard Panels
Comparison Table
| Image | Name | Electrical Hazard safety standards | Safety toe | Price |
| --- | --- | --- | --- | --- |
| | Ariat Men Electrical hazard Safety Boots | EH electrical hazards safety protection | Non-metallic composite toe | Check Price |
| | Redwing Supersole safety work boots | ASTM electrical hazard safety | Steel safety toe | Check Price |
| | Wolverine soft toe electrical hazard | ASTM electrical hazard safety | Composite toe | Check Price |
| | Iron age hauler wellington work boots | ASTM electrical hazard protection | Non-metal composite toe | Check Price |
| | Carharrt metatarsal comfortable electrical hazard work shoes | F2413 ASTM electrical hazard protection | Protective non-metallic composite toe | Check Price |
The Best 5 Work Boots for Electricians in 2024
1. Ariat Mens Pull On Electrician Work Boots (Electrical Hazard Safety)
Ariat is known for its world-class manufacture of work boots. These pull-on work boots designed by Ariat are used explicitly for electricians. A safety toe that is usually non-metallic is the best one for people who deal with electricity daily.
Why do you need a non-metallic safety toe? Being an electrician, you always play with electric wires. You're always working in dangerous environments consisting of electrical wires and circuits. To prevent any electrical shock, you need a good pair of work boots.
Ariat H2O boots are your perfect choice for boots if you're working as an electrician. This is due to the superb electrical resistance installed in these work boots. It means that you can work all day in these boots without the fear of getting electrocuted.
Most importantly, these boots consist of a non-metallic composite toe, making them relatively lightweight and comfortable. I recommend these work boots as I had an excellent experience.
One of the most noteworthy features of these boots is that they consist of full-grain waterproof leather. Why is this good for electricians? No electric wire could harm you because it prevents the shoes from getting wet.
I recommend these work boots as I had an outstanding experience. I wore them all day long on an electrical wires construction site, and these boots were my saviour!
Key Features
Pros
Provide high safety against electrical hazards
Soft and comfortable insides
Sturdy and durable leather
Cons
The boots are water-resistant but are not entirely waterproof
A bit bulky in weight
These boots are efficient for electricians who work in hazardous environments. Upon experiencing these work boots personally, I found out the most fantastic thing about these work boots. These electrician shoes consist of excellent electrical resistant guards. Due to this, you can efficiently work in any work surroundings that consist of naked electrical wires carrying live current.
In addition to this, these pull on work boots for electricians also have a pretty comfortable shock absorbing midsole which helps to keep the work boots in place while you're at work.
Overall they are a reasonably good choice of work boots for electricians. They are highly recommended from my side!
2. Red Wing Super Sole Safety Electricians Pull On Work Boots
Red Wing is one the top-rated work boots ever. These work boots are the favorite ones among the electricity workers. This is because they consist of a strong ATSM technique electrical hazard system.
It prevents all kinds of electrical hazards and is specially designed for electricians. This system is usually present in the Redwing boots only, making them one of a kind.
Along with this, a heavy-duty super sole raises the comfort levels. The super sole 2.0 is also a trademark feature of the Redwing boots. It is highly durable due to the hard outer shell and consists of heavy-duty welt construction.
The redwing leather goes through a unique manufacturing process, so praiseworthy of the end product. The leather is hard and firm and does not wear out with time. I wore these shoes on an electrical construction site.
Believe me; they did not seem uncomfortable for even a single time! I spent hours working with open wires, and these construction work boots helped me get through a 12-hour job relatively quickly. The heavy outer material of the boots helped as an electrical insulator throughout the work hours. The soft and cushioned insides provide support and warmth to the feet.
Moreover, the outer sole of these best red wing boots for electricians is highly chemically resistant, even while working in a chemical factory. This model is a good pick for those searching for the best pull on work boots for wide feet. Apart from everything else, redwing work boots are perfect for you if you're working as an electrician. In addition, they are pretty easy to pull up and wear!
Key Features
Pros
Durable
Super comfortable
Works in every outdoor environment
Cons
The size is too big, not for all feet
The redwing boots for electricians are pretty solid. The good thing about them, which other work boots usually lack, is that they have installed certified ASTM electrical safety techniques. So you don't need to worry about spending long hours on your working sites which consist of electrical material—highly recommended!
3. Wolverine Soft Toe Electrical Hazard Best Electrician Work Boots
The no lace pull-on work boots by wolverine are another fantastic addition to all the wolverine pull-on work boots. The shoes are recommended for wearing on electrical construction sites. This is primarily due to the highly efficient electrical resistant material.
In addition to this, they also consist of an EPX technology which is anti-fatigue and provides all-day comfort while you're at the workplace.
The boots have an abrasion resistant TPU high-quality outsole which is highly resistant to wear. Along with this, the outsole of these work boots is also slip-resistant which will provide traction on slippery surfaces.
I have had a really good experience with these I 90 wolverine work boots. I wore these to the construction site consisting of electrical wires. The boots can efficiently insulate electricity.
One of the swoon-worthy features of these work boots is that they are named after a highway in the USA! The I-90 refers to the popular interstate 90 in the US. Another impressive feature about these work boots is that they consist of a unique honeycomb heel.
This firm heel reduces the foreign impact upon the boots which can resist all sorts of rocky, slippery or muddy ground. I recommend these work boots as they provide comfort along with safety.
The best thing about these boots is that I used them for over a year, and they didn't wear out at all. I wore them to work sites, and that's where the electrically resistant material came to work—greatly recommended work boots.
Key Features
Pros
Easy to pull on (no fuss of tying laces)
Slip-resistant
Comfortable, removable footbed
Durable material
Wolverine work boots are the best on the market. Due to their high-quality material, which meets high ASTM standards, it is considered best for electricians.
The boots also induce comfort because of their soft EPX technology, which generates all-day comfort, especially while you're on your feet during long hours at work.
4. Iron Age Hauler Wellington Work Boots for Electricians
These high arch work boots are specifically designed for electricians. This is mainly because the footwear meets all the ASTM electrical hazard standards. It also consists of a well-constructed outsole that helps to insulate electricity. Therefore, protecting you from getting electrocuted at all times.
A metatarsal protection guard protects you from all types of toe injuries while you're at work. It is pretty effective because it is constructed with a suitable material that sustains all kinds of forces working upon the work boots. The boots are also designed with a non-metallic material. It is easier for you to pass through the metal detectors in some working environments.
The excellent non-metal composite toe resists all kinds of compression. The super supportive composite toe provides resistance to hard impacts, especially if you're working outdoors in a heavy rocky region.
I used these boots for a long time as an electrical construction worker, and I had the best experience with the iron age haulers. As I used to stand long hours on concrete, and these boots wrong me not even a single time! The superb electrical hazards safety system truly saves you from getting an electric shock at your workplace. The most comfortable work boots. Another highly recommended product.
Key Features
Pros
Budget-friendly
Comfortable
Durable
Iron hauler boots for electricians are another great addition to the list of some fine pull-on work boots. These are great for outdoors workers, especially the electricians. Superb quality electrical hazard protection used in these work boots is one of a kind.
The best thing about this is that you don't need to fear the electric wires even when working all day long. In addition to this, these EH rated work boots also have a great comfort system due to the soft PU insoles. I must say that the Iron haulers will never deceive you!
5. Carharrt Metatarsal Comfortable Electrical Hazard Work Shoes
Carharrt is one of the best internationally acclaimed work boot companies. These comfortable pull on work boots are specially designed for electricians. They consist of a verified F2413 ASTM electrical hazard protection system.
The boots also consist of a storm defender membrane, differentiating them from all other pull-on work boots. Moreover, the great thing is that it is quite a breathable membrane. The Iron age hauler work boots lacked this feature, due to which the Carharrt work boots are an improved version.
Another swoon-worthy feature of these electrician work boots is that the boots are constructed with certified waterproof materials, which is a win-win situation if you're playing with electric wires! A metatarsal guard is also present in these work boots.
It protects your toes from severe injuries. The boots consist of a protective composite toe which reduces compression and resists the impact of hard surfaces upon work boots.
I recommend these slip on composite toe work boots to outdoor electricians because of these work boots' extremely high electrical protection standards. I tested them for over a quarter and used to wear them, especially to my construction sites.
Every day, I felt comfortable working, plus I never had to experience an electric shock, thanks to these electrician boots. Overall I like the look of these boots, and it is a feather in the cap.
Key Features
Pros
Protective against all-electric hazards
Highly waterproof
Comfortable
Breathable
Carhartt designs excellent work boots for people who work outdoors. These work boots have all the elements you are looking for when working as an electrician.
The work boots meet all the highest standards of electric hazards safety; therefore, these work shoes will keep you from all kinds of harmful electrical shocks while working. Not only this, but the boots are also quite comfortable and easy to wear. So you can work all day long without the worry of fatigue!
BUYING GUIDE
What to look for in work boots for electricians?
Deciding on a good pair of electrician work boots is not such an easy job. You need to look at what suits your environment. I am compiling a detailed guide for buying the work boots concerning my years in the industry. I hope you find it helpful. Read on to discover more interesting facts about the best work boots for electricians.
Safety
If you're working as an electrician, you must be familiar with the EH technology for work boots. This is a specific element launcher by the ASTM electrical hazard standards. It verifies that your word boot has complete protection against all sorts of electrical hazards or shocks.
So next time you're looking for the best pair of electrician work boots, always look for the EH rated boots. This can be identified with the help of the ASTM tag sewn into the boots' fabric. Anywhere you find these two letters, E and H, written, go for the boots. The label of work boots always consists of the EH tag.
Comfort
Be it a casual day at home or a hectic day at work; comfort always comes first. Another essential thing to look for while buying a pair of boots, especially if you're a person dealing with electric wires, is the wedge of the boot. Slip On Wedge Work boots usually have a safety toe, which is essential. They also have a soft, non-metallic safety toe which provides comfort during your long hours at work.
The soft wedge makes it easier to stand, especially on rigid electrical wires. So always look for a good and soft wedge in a work boot. Being an electrician is not an easy job. Standing all day on electric towers, fixing wires can take a toll on your body.
Moreover, this can sometimes also be the cause of your pains. To save yourself from this misery, always select the most comfortable, well-cushioned pair of boots which must avoid back pain. Look for good arch support as well. They reduce fatigue and foot pain.
Traction
Sometimes the job of an electrician also includes climbing, jumping, running and more stuff like this. Traction is another most important thing to look for while you're buying yourself a pair of work boots. Work boots with a strong grip can work in any harsh environment.
This is a very vital factor in a work boot if you have flat feet. It also makes your job easier. Always look for the outer sole and lower part of the electrician work boots; if they are made of solid material, go for the shoes.
Waterproofing
Electric wires and water don't go hand in hand. So another important factor to look out for boots for electricians is the waterproof material of the work boots. Boots that keep the moisture away are the best kinds, especially for people who deal with naked wires.
So always keep in mind that a suitable polyurethane covering is important when you're looking for waterproof work boots. In addition to this, fine high abrasion leather also reduces the chances of the shoes wearing out.
Frequently Asked Questions
What soles are usually recommended for electrical safety work boots?
There are various types of soles that are good for different working environments. While working on an electrical construction site, you must always look for the material that insulates electricity.
PU polyurethane soles are designed from polymers which are usually considered suitable for electrical safety work boots. Other important soles for work boots include Wedge soles. For me, they are among the top ones for construction workers. They are good since they have an edge shaped outsole that is effective while wearing to outdoor sites. Rubber is a good insulator, so usually, it is also a good choice for electrical hazard safety. 
Are steel toes suitable for electrical safety work boots for electricians?
Yes. Steel toes are suitable for electrical safety work boots. However, steel is usually a conductive element, so while working, the conducive steel part must not touch your feet or be completely exposed. Some steel toes can dissipate electricity. It is not exactly like an insulator or complete electric hazard protection. However, it can still save you from electrical shocks. 
Is non-conductivity important for electrical safety work boots?
Yes. It is rather quite necessary for electrical safety work boots to be non-conductive. This is because if the work boots conduct electricity, they would never protect you from electrical hazards. To identify which boots are non-conductive, you must look for an EH label on your boots. All electrical safety protection approved work boots consist of this EH label. These work boots are pretty effective and can protect approximately 7 to 8 hundred volts. 
Is it true that a composite toe is better than steel for electrical safety work boots?
Yes. It is true. This is since composite toes are a hundred per cent non-conductive. They reduce the chances of getting electrocuted if you directly contact a live wire. Other than this, the composite toes also have benefits that include keeping your toes warm and comfortable that the steel toes usually won't. In addition to this, composite toes are also lighter in weight. So it is always better to look for composite toes rather than steel ones, especially if you're an electrician. 
What are the ASTM standards for work boots?
ASTM is the American Society for testing and materials. The work boots that are ASTM verified mean that they are certified as the perfect product for you. The work boots qualify as for protection against all hazards. For example, suppose your work boots provide ASTM approved protection against all electrical risks. In that case, these are the right choices for you. They fulfil the expectations that are required for a boot to be protective enough for wearing to hazardous environments. The ASTM boots are either labelled or marked, clearly visible on the gusset or lining of the boot. 
Final Thoughts
Selecting a pair of good work boots can sometimes be challenging. You need to look for all the required elements for a perfect pair. We tried our best to present you with our testings and review the best work boots for electricians. And hope that it meets your expectations.
Work boots for electricians must be one of a kind. Electricians usually work on long electric towers and are always standing in the pool of dangerous live wires. To prevent yourself from getting electrocuted, you need to look for fine electrician boots that are non-conductive. Waterproofing is another essential factor so that no wet element can come in contact with your work boots.
I hope you find our review helpful, and if you're a working electrician, it is effective for your next purchase. Sending all the luck to working people out there. Read some more reviews on our page to find more interesting facts about work boots.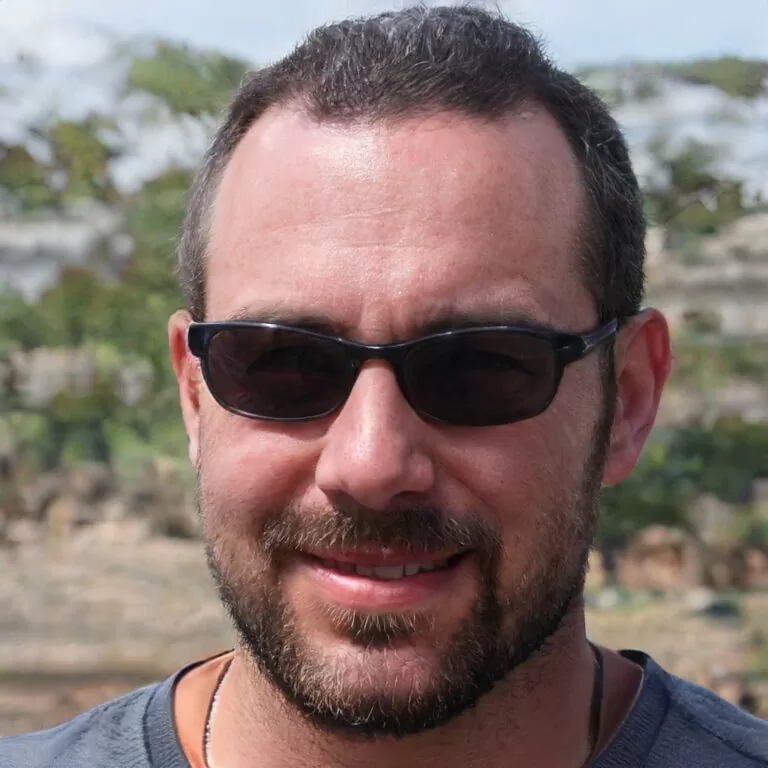 Mark Walter is an accomplished researcher and writer with a wealth of knowledge and experience in the world of work boots. His expertise in this field is unmatched, having worked in a variety of industries and work environments. Mark's writing is clear and concise, making him an ideal source of information for anyone looking to learn more about the importance of selecting the right work boots for the job.