Last Updated on August 9, 2023
Many people struggle with cleaning their shoes. They've tried everything from shoe trees to harsh chemicals to different oils. The problem is that most of these products aren't effective. If you have a pair of Timberland boots, then you know that they are built to last, but they can still get dirty over time. In this article, we show you how to clean your Timberland boots with vinegar.
You will learn about the benefits of using vinegar for cleaning your shoes, how to use vinegar as a cleaner, and how to remove stains from Timberland boots.
How To Clean your Timberland boots with Vinegar?
Cleaning your Timberland boots can be a challenge for some people. You can spend a lot of money on special shoe cleaners, but you can save a lot of money by using what you have at home.
You can also save time and energy when you use household products like vinegar and baking soda. Here is how to clean your Timberland boots using vinegar.
Preparation for Cleaning
Don't be afraid to try some unconventional cleaning methods. If you're not having luck with a typical cleaning method, don't be afraid to try something else. While some people may cringe at the idea of using vinegar to clean a pair of leather work boots, it actually works pretty well.
The first step is to prepare your shoes for cleaning. You can do this by using a cleaning solution like water and a few drops of dish soap. You can also use a product like saddle soap or a solution of white vinegar and water. Make sure that you clean your shoes inside and out. You can use a brush to get the dirt and debris out of the shoes.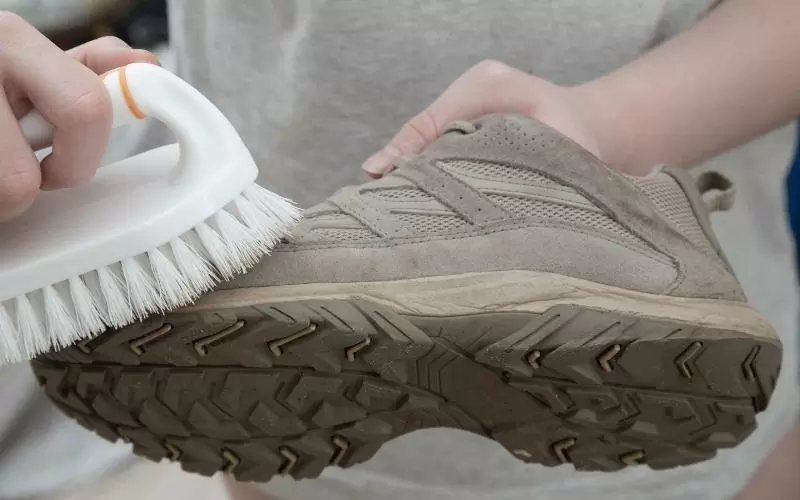 It's best to use this solution on a soft cloth. You can also use a brush to get the dirt out of the shoes. You should never use a hard brush because it can damage your most comfortable slip on work boot's leather.
Why Vinegar?
If you have been using harsh chemicals to clean your boots, then you should stop doing that immediately. The chemicals that you use can ruin your boots and your skin. It is a great idea to use vinegar for cleaning your boots. The reason why you can use vinegar to clean your boots is that it has many benefits. One of the most important benefits is that it is cheap. You don't have to spend a lot of money to buy a new pair of boots.
It is also easy to use. You can easily find a bottle of vinegar at your local supermarket. Furthermore the boots can be dried easily as we haven't soaked them entirely in water. We all know how important it is to keep feet's dry in work boots to remain comfortable.
You can use it to clean your boots without having to worry about damaging your boots.
Vinegar is very effective in cleaning your boots. If you use vinegar to clean your boots, then you will be able to get rid of the bad smell that comes from your boots. As we workers have to work for long hours so our work boots can cause a foul smell. You can also use vinegar to remove the stains that come from your boots. You can use vinegar to clean your boots even if you don't have any other cleaning supplies.
How To Clean with Vinegar & Get Stains Out Of Timberland Boots?
White vinegar is perfect for the job because it's very mild and can be applied to any kind of leather, suede, rubber, and even mesh surfaces. That's how it becomes a great cleaning product for Timberland work boots.
Brush your boots – This will remove any dirt that is on the surface of the boots. Use a brush that is soft enough to be gentle on your boots.
Clean your boots with a rag – Rub the boots with a clean, damp cloth. Use a rag that is soft enough to be gentle on your boots.
Clean your boots with a solution of vinegar and water – Add a small amount of vinegar to a bowl of water. Dip a rag into the solution and rub it against the inside of your boots. Make sure you use a clean rag.
Rinse your boots – Once you have finished cleaning your boots, rinse them with warm water.
Dry your boots – Drying your boots is very important. You don't want to let your boots dry in the sun or in a place that is too hot. Its best to leave them in a ventilated space and let them dry on their own. In addition to this you can also take help of a boot dryer.
Can You Wash Timberland Boots in the Washing Machine?
I tried to wash the boots myself with the washing machine. The result was horrendous. The washing machine cracks the rubber soles of the shoes, so I can not wear them. It is best to wash them in a tub of warm water after you take them off.
If you put the leather work boots inside to wash, they will damage the drum of your machine. The main material of the boots is very delicate and can easily get ruined by regular laundry detergent. You can get a idea which work boots to choose from here.
If you use a mashing machine while you're cleaning them up, it will cause the glue that bonds the uppers, outsoles, and midsoles together to come loose from one another.
This is why you should use vinegar for cleaning the boots. The vinegar will help you to clean them without damaging the boots.
Conclusion
There are two different kinds of materials mostly used in pull on work boots. The leather is a natural material that can be cleaned using soap and water. The synthetic kind is made of plastic or rubber and cannot be washed with soap and water. Now you are familiar with a lot of methods to clean timberland boots with vinegar. We hope this information will help you and save your time. You can find more tips on work boots here .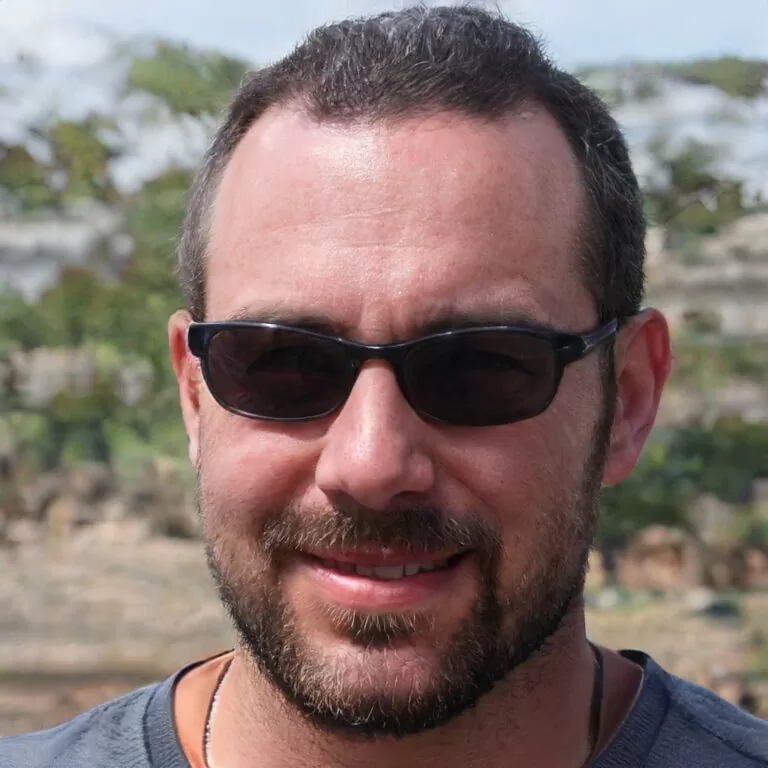 Mark Walter is an accomplished researcher and writer with a wealth of knowledge and experience in the world of work boots. His expertise in this field is unmatched, having worked in a variety of industries and work environments. Mark's writing is clear and concise, making him an ideal source of information for anyone looking to learn more about the importance of selecting the right work boots for the job.