Last Updated on August 9, 2023
Your super-strong boots protect your feet, especially while you're at your worksite all day. However, you don't feel comfortable in them at all when you get home. The work boots may consist of a hard upper material or good strong rubber outsoles.
These elements can protect your work boots from all kinds of damage and wear. But what good a work boot is if it isn't providing you comfort? Even if your work boots are all shiny and good-looking physically, they still need to be comfortable. For an ideal pair of work boots, it is necessary for them to be more comfortable than anything else. Hence, comfort can never be overlooked.
A work boot is usually built to overcome and resist harsh outdoor environments. Now you can't really expect a pair of work boots to be comfortable and hard at the same time. Especially the heavy-duty steel toe work boots that usually consist of a strong and hard steel toe.
Hard leather work boots can't always be as comfortable as your pair of soft sneakers. But what to do? If you're a construction worker, then your job demands a pair of strong construction work boots. Uncomfortable work boots may lead to a number of problems related to feet.
You may develop consistent pain in your back as well as your feet. The back pain is usually caused due to long-term standing in tough environments. Your heel may also start to feel uncomfortable and less comfortable, which may also lead to Plantar fasciitis.
So, to get you out of this misery, we have listed some of the tips with the help of which you can make your work boots more comfortable for wear in any outdoor environment. Read on to find out more helpful stuff regarding comfortable work boots.
Insoles are the key
Insoles are always the main ingredient to a good and comfortable work boot, no matter what you say or do. I'll tell you why. You work all day outdoors in a different environment, and most importantly, you are standing on your feet 14 hours a day.
If your feet have the perfect and comfy support, you'll never feel uncomfortable. Pain always originates from the middle or lower part of your feet. Therefore, if you want to feel comfortable in your boots all day long, go for the right insoles.
You should give attention to the build of the work boots, how strong they are and how they look physically? However, comfort tops everything else.
Some of the few insoles you can add to your work boots are by; Pace, Dash, or Ramble. Pace insoles usually work best for a strong and heavy feel, and they go well also if you have Plantar Fasciitis. People who usually have flat feet may go with Dash insoles. Ramble insoles are more towards the flexible side.
Work boots that fit you properly
Don't spend your time purchasing your work boots just for the look of them. Try sending your time and money on the work boots that are made for you. Wherever you go for work boots shopping, try different boots on and choose the one that feels the most comfortable to you.
The boots should not be too tight and not too loose. If the work boots fit you too tight, you may get sore feet and toes.
Similarly, if the work boots fit you really loose, your feet would literally move around in them, and you won't be comfortable in them either. So try finding a middle ground somewhere. Whenever your feet feel comfortable, the boots are perfect for your comfort.
Taking some precautionary measures before putting on your work boots can also save your life.
Always test for the length of the work boots. Try on your boots, and bend your knees a little. So, if your index finger fits between the heel and the backside, the work boots will be comfortable.
Try to wear socks made of wool or polyester, especially in winters. They will keep your feet warm and comfortable. The cushiony element in your work boots will make them extra easy and comfy.
Another important thing is to always try on your boots after tying laces. This would keep a check on your shoes that don't fit too tight after fastening the laces.
And lastly, try to wear your work boots when your work shift has ended as your feet will be swollen by this time. Therefore, this way, you can easily check if your boots are actually comfortable or not.
One of the biggest causes why your feet hurt is the lack of support. Due to a lack of arch support, you may feel really uncomfortable while working. For that, you must add the orthotic insoles inside your work boots that may help in relieving your foot's pain a bit.
Some of the important things you should keep in mind while you're putting orthotic Inserts in your boots are mentioned.
Your insoles must always have strong support. Try to use shoe inserts made of carbon fiber. They are strong and will provide complete support to your feet.
Insoles should also be according to the size of your boots. It should be equal to the length of the arch.
If you're buying expensive shoe insoles for your comfort, always check their durability. They must at least work for a good year.
Factors that make a work boot worthy and comfortable:
Work boots vary from person to person. It really depends on what kind of professional work you do. So the work boots will go according to your worksite or the environment you're working in. For different work sites, there are various work boots. Some look for outer style, some for electrical resistance in their work boots, some for water safety, and some look for comfort on their boots more than anything else.
Water-resistant work boots:
Waterproofing is definitely an important element when it comes down to a good pair of work boots. These work boots are especially perfect for people who usually work in wet environments. Another important thing to remember is that if your boots don't get wet, they will be more warm and comfortable. So, if you're looking for a comfortable waterproof pair of work boots, always check if they are water-resistant.
Safety toes (Composite or Steel toes)
Steel toes are usually the stronger ones when you're a construction worker. However, composite toes work boots are more comfortable and warm, especially in the winters.
Insulation in work boots
Whenever you're looking for comfortable work boots, try to see if they're insulated or not. Especially during winters, you need to select boots that have a fabric upper. Please note that insulated work boots may not be a good choice during the hot weather.
Height of the work boots
Longer boots are always good for the style and for bulky people. But if you're really looking for comfort in your work boots, go with the smaller ones as they are more lightweight and easy to walk around in. 
Whichever work boots you select, whether they are stylish or strong, always make sure that they are comfortable.
Some brands that make comfortable work boots
A lot of factors contribute to the comfort of boots—one of the important ones being their cushioned insoles. In addition to this, arch support is always a plus point for your comfort.
Timberland: Timberland is one of the favorites of all time. Their range is excellent for all kinds of work boots. One of their most comfortable picks would be the Composite toe hypercharge 6 inches work boots. Cleaning timberland is also easy which you can do using household products.
Wolverine: The 8 inches dura shock by Wolverine is one of the most comfortable work boots. They also have soft PU outsoles. Wolverine is a famous company for making pull on work boots made in USA.
Irish Setters: The 6 inches Ashby by Irish setter is quite comfortable.
How can taking care affect the health of work boots?
There are some factors that make sure that your work boots are good and you take care of them often. It is one of the most important things to do if you want your work boots to function for a long period of time.  
Clean them often. Use vinegar and brush it all over your boots to make sure every part is clean. Cleanliness also contributes to great comfort.
Keep your work boots dry when you're not wearing them. You can also remove the insoles and let them dry in the sun for a while.
Always keep another pair of work boots with yourself. Hence, this way, one of your work boots can dry out and rest a bit while you're working in the other pair of boots.
Final Words
If you want to make your work boots comfortable, make sure you select the right pair for yourself. Get knowledge regarding your work boots , do your research and then go shopping. List out all the things you need in a work boot.
Work boots are something that you wear almost every day to work. Therefore, even the tiny details cannot be ignored. So, according to what I've mentioned above, try to keep these things in mind before you go for slip on work boots. You can always look for style and the brands that work for you or suit your personality, but without comfort, every other thing fails!
I hope you found our review helpful for your future purchases. Please read some of our other reviews and find interesting facts about work boots as well!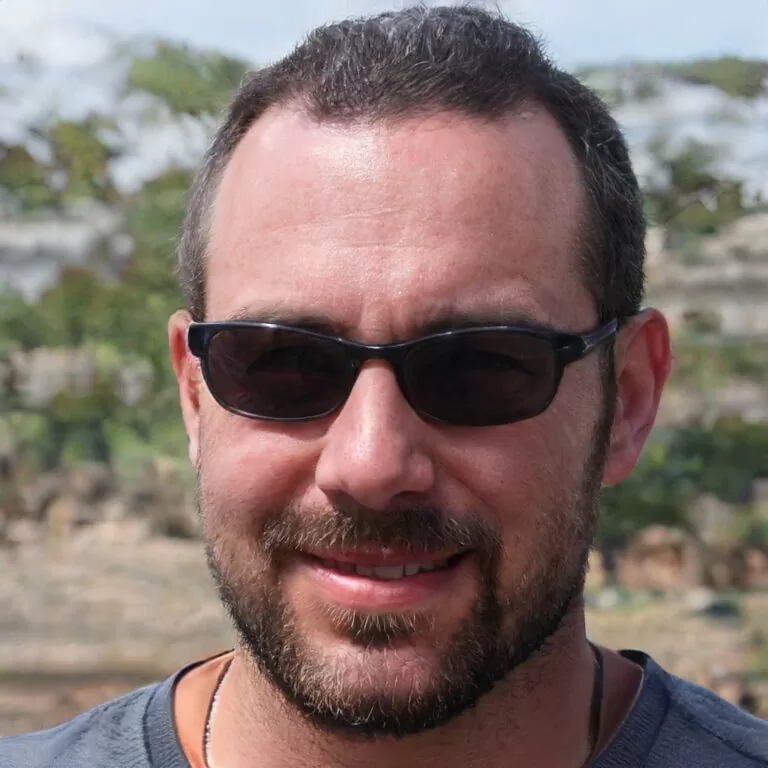 Mark Walter is an accomplished researcher and writer with a wealth of knowledge and experience in the world of work boots. His expertise in this field is unmatched, having worked in a variety of industries and work environments. Mark's writing is clear and concise, making him an ideal source of information for anyone looking to learn more about the importance of selecting the right work boots for the job.