Last Updated on August 9, 2023
After purchasing a new pair of leather work boots, it is common for you to return home with a smile. The moment you try them, everything changes. Alas! They are a size larger. Your mind begins to dwell on how to shrink leather boots.
You may also receive a gift from a loved one, or your sibling may be so generous as to give you a pair of new leather boots, but you need a different size. To address this issue, we have compiled the five best methods to shrink leather boots at home without damaging them.
Tips and tricks – A simple guideline to shrink leather boots
Leather is adaptable, which makes it easy to mold. Most people who wear leather boots love them for their durability, comfort and style. Unfortunately, leather boots do not easily fit some individuals who have a wide foot, but still want to buy the latest design. So, if your best slip on work boots are too big, these of my methods will help with contracting the boots from the ankles as well as the calves. 
Following are the variety of ways to shrink leather boots:
1) Using water as a solution to shrink leather boots
Material required:
Bucket of water (alternate – wash basin), pair of socks, oil-rich conditioner, brush
Time Needed:
60-120 mins.
Steps to perform the process:
Step 1
The safe method to shrink the boots is to take some lukewarm water in the tub, which should be sufficient enough to submerge the boots in it.
Step 2
Submerge the boots fully in the water. If they are not adequately wet, they might not evenly shrink.
Step 3
Leave the boots submerged in the water for a maximum of 1 hour
Step 4
Remove the boots from the bucket of water. Wear the boots immediately after removing them from the water. Remember to wear socks. In some cases, if the handler is comfortable, they can also wear damp socks.
Step 5
Keep wearing them until they don't dry out or fit you properly.
Step 6
Lastly, to restore the appearance of the shoes to somewhat decent, use the oil-rich conditioner to give them a shiny look.
Things to take care of:
The boots instantly out of the water tend to shrink quickly. Therefore, the handler must be efficient in time management. This step helps minimize the change in the appearance of the shoes.
Wearing socks save the feet when the leather starts to contract.
2) Combination of water and a blow dryer
Material required:
Lukewarm water, blow dryer, spray bottle (alternate – sponge or old rag)
Time Needed:
120 mins.
Steps to perform the process
According to Leather Dictionary a online leather encyclopedia, for wet leather, a little heat is enough to shrink wet leather shoes. So we followed the guidelines and it worked for us.
Step 1:
In this method, fill the spray with lukewarm water. Spray it on the boots to thoroughly saturate them.
Step 2:
Use a hair dryer at a minimum temperature to blow dry the boots.
Step 3:
Use a leather conditioner to cover dullness for the leather's safety. Besides protecting it from peeling, this would also prevent it from cracking.
Things to take care of
While spraying water, give special attention to the areas that need to shrink the most.
Keep the dryer at a safe distance to keep the leather from cracking (at least six inches away from the boots).
3) Apply an alcohol and water solution:
Material required:
Isopropyl alcohol (also known as rubbing alcohol), lukewarm water, spray bottle, shoe tree, oil-rich conditioner, brush
Time Needed:
100 mins on a dry day. 180 mins for cold weather areas.
Steps to perform the process:
Step 1:
Apply a mixture of 25 per cent isopropyl alcohol and 75 per cent water on the boots. Spray it until the entire boot is covered.
Step 2:
Let the boot dry in the open air but not under direct sunlight.
Step 3:
After the boots are completely dried. Use oil-rich conditioner to give them a smooth look.
Things to take care of:
Using this method should be a last resort to make boots fit tighter.
In case the combination is incorrect, it can ruin the boots.
Suppose you need to shrink the shoes immediately. In that case, this procedure may work well as alcohol aids in the quick evaporation of water.
To preserve the shoe's original appearance, keep it on a shoe tree.
4) Addition of socks or volume filling insoles
Material required:
Socks, volume filling insoles or cushions
Time Needed:
5 mins.
Steps to perform the process:
Step 1:
Wear 2 to 3 pairs of socks (recommended for a colder month) or a thick shoe insert.
Things to take care of:
It is the easiest method for bigger shoes to fit while appreciating their beauty.
Wear socks or place insoles or cushions according to need.
Not only would this look flawless, but the heel slip would also be eliminated.
5) Insert tissue papers
Material required:
Roll of tissue paper
Time Needed:
1 min.
Steps to perform the process:
Steps :
This is a single step & easy process. It is applicable only if your leather boots are oversized an inch or more. The stuffing of tissues makes it simple for the handler to reduce the size to their ideal degree of comfort to avoid slipping concerns. Be sure not to overstuff your leather work boots with tissues. Use as much as required. You might have to take the tissues out and adjust accordingly to your feet size.
6) Vinegar method
Material required:
Bottle of vinegar, pair of socks
Time Needed:
120 mins on a dry day. 240-360 mins for cold weather areas.
Steps to perform the process:
Step 1:
A pair of socks should be soaked in a modest amount of vinegar.
Step 2:
When fully saturated, remove them and place them in the boots.
Step 3:
Allow them to remain in the boots for no more than two hours to enable the shoes to absorb the vinegar.
Step 4:
Later, remove the socks and place them in an open area that receives sunlight.
Things to take care of:
The natural light helps in the contraction of the boots to a minimum level. However, be careful to place them in the sunlight for a short time—otherwise, the risk of decay increases.
7) Exposure to high or low levels of temperature
Materials required:
Hot steam/boiled water or hot solution of laundry detergent, spray bottle, artificial heat, i.e. a radiator, oil-rich conditioner, brush
Time Needed:
120 mins on a dry day. 240-360 mins for cold weather areas.
Steps to perform the process:
According to Springer Link, (a website which provides access to scientific documentations) various temperature variations can impact leather because of leather's robust nature. Therefore, it is possible to achieve the desired comfort level in shoes through these temperature variations. Follow the below mentioned steps for doing it.
Step 1:
Expose leather to hot solutions. Such as placing the shoes in a hot laundry detergent or boiled water solution. Even hot steam can be applied to achieve the shrinkage of leather boots.
Step 2:
The insides of the boots can be sprayed with a hot solution if you are short on time. Leave the shoes near the artificial heat. The boots will shrink to some extent.
Step 3:
Remember to use leather conditioners to boost the appearance of the shoes.
Things to take care of:
Submerging leather boots in hot liquids for longer period can damage them.
8) Hot days and nylon socks
Material required:
Nylon socks
Time Needed:
48 Hours.
Steps to perform the process:
Steps
This is the safest one step way to shrink leather boots without compromising the product's appearance. Wearing the boots on a warm day and adding nylon socks make the leather work boots shrink to the perfect size. This combination makes the feet sweat. Gradually, it causes the leather to become saturated and mold into the desired comfort shape once it has dried out.
8 Points To Remember – Precaution is better than cure
In the beginning, it is essential to assess the type of leather and see which method will be suitable for you. The information on things to take care of when following each method is included for your convenience.
Methods specific to each material can be used.
The type of leather used determines the time it takes for the shoes to shrink.
The time to shrink leather also depends on how leather shoes are treated and tanned after being worn.
Avoid exposing the shoes to direct sunlight for an extended time.
When using any method for shrinking the boots, it is crucial to utilize clean leather boots.
Using gloves and safety goggles while carrying out methods involving artificial heat is a must.
Suede boots should not be submerged in water to prevent damage to their appearance. Instead, soak them from the inside. When moisturized from the inside, leave them in the natural light to dry.
Frequently asked questions about shrinking leather Shoes
Do leather boots shrink with time?
If exposed to certain environmental factors, leather can shrink. For example, material may shrink to a certain extent in cold weather. On the other hand, they may become fragile and shrink when exposed to extreme sunlight. Also, the leather may shrink when washed without a conditioner.
Does using vinegar leave behind its smell?
No, after drying out, the shoes get rid of the smell. At the same time, vinegar also acts as a deodorizing chemical that removes the foul odour from the shoes.
How to shrink doc martens?
All methods above are applicable to shrink doc martens. You can choose any of them according to the material of your doc marten model.
Does leather shrink in heat?
Yes leather shrink in heat. Overheating may damage your leather boots.
Is it possible for your feet to shrink?
No it is not possible for feet to shrink. However you can use various methods as described above to shrink leather boots to fit well.
Conclusion
To conclude, leather shoes have become essential to one's wardrobe. If someone suffers from stretched leather boots, they should immediately apply one of the above methods to shrink leather boots according to their comfort.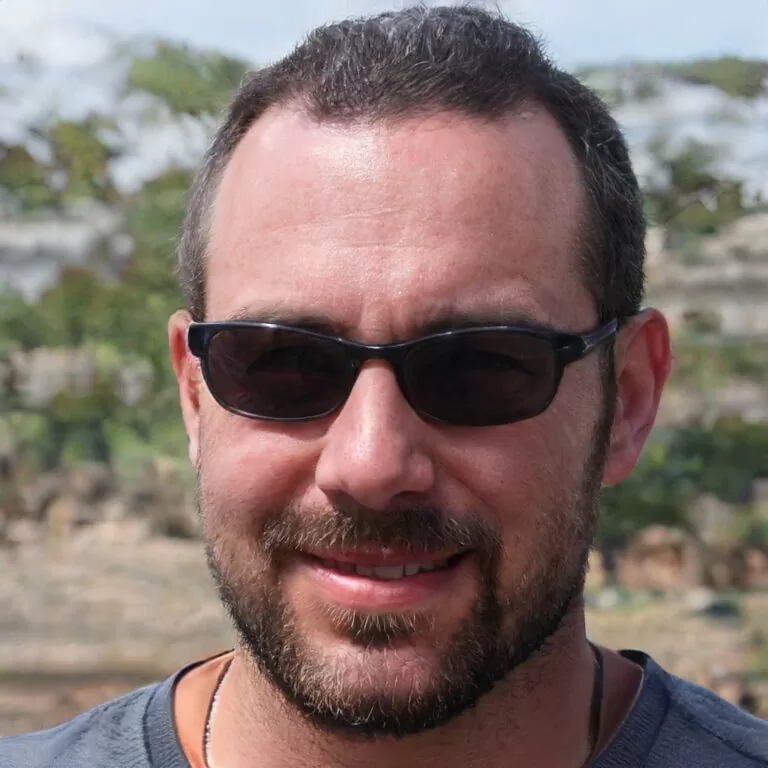 Mark Walter is an accomplished researcher and writer with a wealth of knowledge and experience in the world of work boots. His expertise in this field is unmatched, having worked in a variety of industries and work environments. Mark's writing is clear and concise, making him an ideal source of information for anyone looking to learn more about the importance of selecting the right work boots for the job.