Last Updated on December 7, 2022
While dressing up for the winter/autumn season, it's essential to have some nice work boots and some jeans. Jeans only suit well with a good pair of boots. Several options are available, from light-colored skinny jeans to Chelsea ankle boots. Moreover, from all kinds of work boot outfits to just a casual shirt. You can't seem to wrap your head around it! Now the million-dollar question is how to wear work boots with jeans?
In this article, we will give a detailed review of making your boot and jeans combination look amazing. Are you ready to look good? Let's get into it!
Jeans with work boots : How To Wear Outfits & What Types
You must follow some rules to make sure you know the basic science of wearing work boots with jeans. Moreover, we'll tell you how to style work boots with jeans.
Rule #1
Rule number one is to pay attention to the ankle width. Now how can you exactly do that? We'll tell you how.
Just take a flat measurement of the hem of your jeans and multiply it by two. This will determine the perfect pair for your jeans with work boots.
When you're going shopping and before you've bought jeans, what you must do is take a measuring tape along with you. Therefore, you can easily measure the width of the hem before you even try them on!
Rule #2
The following detail to pay attention to when you pair your work boots with jeans is the formality of the shoes and the formality of the jeans. Many of you must be thinking about the purpose of formality in jeans and work boots. You'll see that all jeans and slip on work boots are casual if you go by definition. That is true. However, not at all times. We mean that, yes, all jeans are casual wear, and all boots are casual, but on different levels.
There are ultra-casual jeans. Then there are business casual boots, and you don't want to mix those two because the combination of these will look awful! For example, just hypothetically, I would say that if you're going to pair logger boots with jeans. They look more of a formal boot type.
I have taken the Chippewa 8-inch steel toe logger boots as an example.
They will look great with dark-colored denim; however, they will not look this great with lighter-colored denim that has rips and tears and is more of a rough street style. So then, how are we supposed to wear work boots casually? Let's now take an example of a casual alpine work boot.
You can't dress up a boot like this. Why? Because of the overall style. The history, this is more of an Alpine hiking type of boot design and therefore isn't going to be something you could wear with a sports jacket.
Rule #3
The following rule for the best men's boots to wear with jeans is to pay attention to the proportion. The basic idea of proportion was identified by artists thousands of years ago. And it is something as human beings; we naturally used to be able to see if something looks off. Well, here I am going to add an interesting fact.
Have you ever wondered what makes a character look powerful versus making a character look cute in cartoons and drawing caricatures? For the most part, these adorable characters have overly sized, overly proportioned eyes, heads, and other body parts. What role does this play in selecting the proper boots to wear with your jeans?
When pairing a pair of work boots or jeans, you should make sure they aren't oversized or undersized with the jeans or boots you are trying to match. Your work boots should also fit you in case you have wide feet.
I'll take an example of these American made Wolverine work boots. These are 6 inches moc toe work boots that will be nice with jeans.
Both the soles and uppers appear to be of good quality. It's best to wear these boots with jeans with a little more material because the leather is stiff and heavy. You don't want to wear these boots with work boots with skinny jeans. This way, it is just going to look disproportionate. Now which boots with slim jeans are better? I would suggest the classic Chelsea ankle boots. It is a very sleek design.
Moreover, we don't have as much as large of a sole. We have an upper that is much cleaner and isn't as bulky. It will be more appealing to wear with slim waist tapered jeans.
Rule #4
Next important factor to make sure what type of jeans to wear with boots is the hem or length of your denim. Now the general rule here is that any jeans that can go with boots, on average, should be an inch longer than if you're going to wear the same denim with sneakers, work boots for concrete or any running shoes. But honestly, here's a free tip. Do not wear your jeans with running shoes. You must only wear them when you run. Does that make sense?
We usually have a longer hem with boots because they have a larger proportion. Therefore, if you have a slight rise at the bottom of your shoes, that's not necessarily bad.
You will find different types of boots, though they are suited to a shorter hem, and it's often the ankle boots. These low boots with jeans are similar to any sneakers. And because they're lower, they're not going to be large proportioned. It looks better if you've got the trousers raised just a bit. And again, this is something you can do yourself, or you can take it to a tailor to ensure you get the right length.
Rule #5
Let's not just forget the color of wearing boots with jeans. I love the brown and blue combination. It is elementary to match and looks good in various situations or work settings. Black, on the other hand, does work with blue denim. It's going to be a more formal, darker color. That being said, mixed with a boot design, this does make it a bit more casual. I do think it's a little bit harsher of a contrast. Hence it's harder to pull off.
If, however, you have gray jeans or maroon jeans, or even light-colored jeans, black may be the right choice for you.
However, don't shy away from unique colors or materials. Elvis wore blue suede, so you can too!
How To Pair Your Jeans With Your Work Boots
There are some essential types of work boots with which you can pair your jeans.
Wearing lace-up boots with jeans
How to wear lace-up boots with jeans? This question must be arising in your head. I would say that this type of work boot is one of the easiest to pair with denim. The lace-up work boots are not only highly comfortable, but they provide you with the ease of fitting into your work shoes. They have adjustable laces.
I would suggest that you wear these kinds of jeans with any color of lace-up boots. It could be black, brown, grey, etc. You can also pair some outfits with work boots. A good t-shirt, jeans, and boots combined look amazing! You can wear them for any occasion, be it a formal event or just casually hanging around!
Wearing ankle boots with jeans
Ankle work boots are usually known by their shafts. I would say they usually can go with any jeans. These work boots look good with a simple t-shirt and jacket over them. You can also go for dark-colored skinny jeans with work boots for a more relaxed and casual look.
Wearing Logger work boots with jeans
Should you keep boots inside or outside of jeans? This question must be arising in your mind repeatedly while reading this article. Well, logger boots are an answer to this question. With these boots, you can either go with boots under jeans look or boots outside jeans kind of look. They can go well with a pair of skinny jeans and baggy ones. I would generally recommend them as formal wear.
Wearing Chelsea boots with jeans
These work boots are a perfect choice if you want to pair your shoes with a pair of slim-fit jeans. They are suitable for both a formal as well as a casual look.
Final thoughts on Wearing Boots With Jeans: The crucial points:
Keep all things balanced
As I've mentioned previously in this article, you must always keep everything proportional. This thing works well when you're bringing the combination of jeans and work boots together. Always make sure that the style of your shoes complements the fit and color of your jeans. In much simpler worlds, I would say that if your boots over jeans don't fit well, You most certainly would want to avoid this fashion!
The debate over Cuff and Bust
Let me tell you the fundamental secret behind wearing jeans that look good with boots. Cuffing is something that breaks the line of your leg and makes the point clear at which your jeans or trousers end and your footwear start. Remember that more oversized cuffs can make the lower half of your body more petite, so if your height does not give you the advantage of cuffing, you may stick to small turn-ups.
FAQ's
Some of you may have specific queries regarding boots & jeans and what boots to wear with jeans or how to wear jeans with boots. Our goal is to make sure you are not overwhelmed with all these questions, so we have compiled a list of some answers and their questions. Read on to find interesting information!
What to wear with jeans and boots?
That almost wholly depends on your personal choice. You can either go for a simple plain white t-shirt or Chelsea boots and skinny jeans. Or something more black in color if you're going for logger boots with cuffed over jeans. But I suggest you follow your style and wear whatever fits you well. I prefer slip on wedge work boots .
What kind of jeans to wear with booties?
Again, it entirely depends on your personal preference. You can go for taller boots over skinny jeans. On the other hand, if your booties are fitted to your calf, you can wear boots under your jeans. You can also wear ankle boots with skinny jeans that are cuffed or rolled under or with a pair of jeans that just hit the ankle. I would suggest if your booties are short, don't tuck them in. 
Should you tuck your jeans in or keep them outside of the work boots?
I suppose you must be open to doing both. Fashion is not always the same; it changes from time to time. Some workers prefer to keep their boots tucked inside their shoes, while some like to keep them out. There is a good advantage in keeping your jeans tucked inside your boots; it helps to keep the dirt particles away from your outfit, especially your denim. So either way, it's up to you.  
What color of boots should you wear with jeans?
Always try to avoid the color that matches too closely. Be it your jeans or your work boots, try to draw a line and keep a contrast between color and shades. That too, unless it's black on black. However, keep the similarities there as well.
Work boots and jeans should have some similarities so that they don't look too out of place. For example, you can wear light brown boots and blue jeans. With a deep blue color, I would suggest you wear black boots. They would certainly look great! A pair of dark brown or black boots is always a better option since you can wear them with any jeans. 
What are the best women's outfits with work boots?
Jeans and work boots always complement each other well, which is a well-known fact. And this is true both for men and women. Worker boots' style is quite specific, but it is all the same when pairing jeans with them.
I would recommend women pair nice skinny jeans with a pair of Chelsea ankle boots. You can also wear a pair of white plain shirts and a light-colored jacket! The perfect guide to your working day outdoors! If you're going for dark-colored denim, you can cuff them upwards and wear them with lace-up or Logger work boots.
 What are the best boots with slim-fit jeans?
You may wear specific work boots with skinny jeans. The best ones, in my opinion, are Chelsea's ankle work boots, as they have a less bulky style and a less rugged and simple upper compared to other clunky work boots. Other than those, you can also wear mid-calf or knee-high boots. 
Ending note
Finding the perfect work boots outfit can be a daunting task sometimes. You have to make sure you look the best even while at work. Not only men but women also look for work boot fashion. The questions such as should you wear boots over or under jeans? What is the best work boots outfit? Take your time to learn. I would rather say if you are aware of something, only then can you perform it perfectly!
To make things easier for you, we have listed down some essential vital elements to spend your money and time wisely. I hope you found our article informative and worth your precious time. Please read some of our other articles to keep an eye on interesting facts about work boots and never miss out on anything!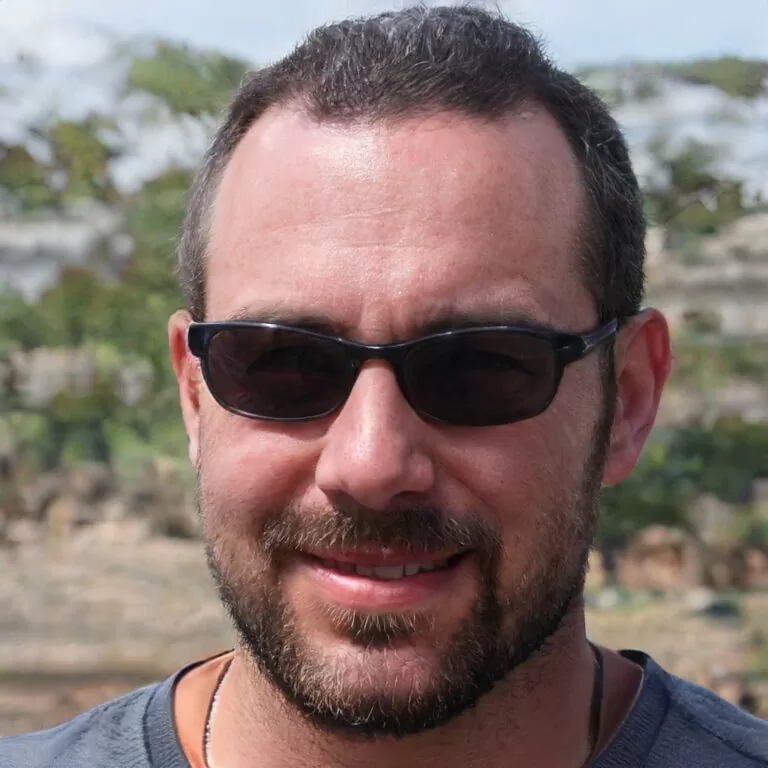 Mark Walter is an accomplished researcher and writer with a wealth of knowledge and experience in the world of work boots. His expertise in this field is unmatched, having worked in a variety of industries and work environments. Mark's writing is clear and concise, making him an ideal source of information for anyone looking to learn more about the importance of selecting the right work boots for the job.