Last Updated on August 9, 2023
Steel toes are not required for every job. Compared to other safety-toe boots, soft-toe boots are relatively light in weight and economical. Apart from superior comfort, soft toe boots also offer significantly more toe box room than steel toe boots in terms of boot safety and traction of outsoles. This is in addition to protection of the upper part of the foot. Our article describes what a soft toe work boot is and what it means. Here are some interesting facts about soft toe work boots.
All About Soft Toe Work Boots
You must be wondering what is soft toe meaning? I will tell you what this word literally means. So, soft toe means the toe of the shoe without toe stiffening or a toe box. This means that the soft toe does not consist of toe stiffening.
There are several work sites where you are supposed to wear safety shoes such as steel toe boots, composite toes and soft toe boots. You must be wondering why you must have safety toes in your shoes.
Safety toes provide you protection against all kinds of hazards on the work site. However, always keep in mind what is the nature of your job and the circumstances and environment you work in. Whatever job you're doing, be it of a construction worker or an industrialist, a pharmacist, etc your shoes must be according to it.
Therefore, according to your working conditions, you must choose your safety toe protection. This article is specifically about soft toe boots so we are going to introduce you to the basics of soft toe, difference between steel toe and safety toe and how to make work boots more comfortable and some of the good and bad things about soft toe boots.
history of safety work boots
Let's know a bit about the history of safety work boots. When World War II ended, most of the industrial employers had to face several issues regarding safety for feet. Moreover, it was easier to replace an injured worker than it was to establish new safety measures for employers. It was also considered cheaper at that time to get another employer instead of the one who is injured.
Gradually, as time passed new safety measures were introduced as liability also increased and industrial companies got new and much better options for providing safety. The interesting fact is that the solution to this problem was first introduced in the form of steel safety toes. Moreover, they were introduced in Germany for workers. However, very soon the German military started to issue steel toe boots for their soldiers.
Then later, in the United States Red Wing, now a popular work shoes brand, released their first ever pioneer batch of steel toe safety toes for both the industrial workers as well as the military soldiers. Some other brands such as the famous Dr. Martens and Grinder became quite popular in the 1960's and 70's.
I'll tell you another amazing fact about safety work boots: these steel toe work boots were also quite popular among the extremist subculture groups. It was because they could use them as exclusive weapons in fights!!
Fast forward to the 90's steel toe work boots became the go-to footwear for workers including several construction workers as well. This was the time when soft toe boots also came into action and became popular among workers due to their comfort levels!
So exactly what is soft toe?
Soft toe work boot is a kind of a footwear that does not consist of steel or any hard, solid toe cap. Instead of hard materials a soft toe is made of rubber or rubber like thick fabric. All these are composite materials.
I will later mention some other this about steel toe shoes but one thing I personally admire about these toes is that they make your work shoes extremely lightweight and easy to carry.
One factor that sets soft toe work boots apart from other safety toes is that they come with exceptionally good comfort levels. Moreover, the forefoot also possesses great flexibility.
Another thing I really like about soft toe boots is that they keep all the microbes, germs and dirt causing bacteria away from your feet. Soft toe boots also provide you safety against damp and slippery surfaces especially while you're on a tough terrain and work site.
Now I'll shed some light on what kind of material soft toe work boots have. So, all of you must have a slight idea that for good traction rubber or TPU sole is usually a good option. Soft toe boots are made of rubber and TPU which minimizes your chances of slipping on harsh surfaces.
One thing I'd like to mention here is that you can use soft toe work boots if you're working in a considerably less harmful work environment. However you still are in need of good foot and ankle support while you're at work.
What you must look for in a soft toe work boot?
We've mentioned here some of the important things that you must never overlook while you're going for soft toe work boots.
These are the basic safety and protection elements.
Good soft toe boots must have a nylon upper for flexibility.
Ortholite insoles for comfort
Rubber or TPU outsoles (like I mentioned above)
Slip resistance
Less break in period
Waterproof
Lining that keeps away moisture, bacteria and pathogens
And finally a good and strong leather upper that would guarantee durability and will provide stability while you're at work.
Difference between Soft toe vs Steel toe vs Composite toe boots:
So I am breaking down the difference between these three safety toes in the form of a table. Check it out below.
| | | | |
| --- | --- | --- | --- |
| Characteristics | Soft toe boots | Steel toe boots | Composite toe boots |
| Comfort level | Not really good | Good | Average |
| Affordability | Quote affordable | Average (not economical) | Good |
| Safety level | Good | Not comfortable | Highly expensive |
Comfort of Soft toe vs Steel toes vs Composite toes:
When it comes to comfort, soft toes are always your better choice. Most of the buyers always look for comfort when they are to make their final decision regarding the purchase. They consist of an underfoot cushioning system which, if you ask me, is the source of ultimate comfort.
Soft toe boots also have a good shock absorbing outsole that keep your feet in place and provide support to your feet throughout the day. In addition to these comfort elements, the soft toe shoes also have additional padding on collars for extra coziness. Therefore, it is quite obvious that soft toe boots are better than steel toe work boots.
In the case of steel toes comfort is is quite a disadvantage. What happens is basically the steel adds a lot of weight to your safety boots which completely limits your comfort levels. The weight can cause discomfort and fatigue which can also lead to serious problems. In steel safety toes, the boots occupy much space so that they aren't really wide from the inside. The narrowness also creates a bit of humidity and suffocation inside the boots.
I would say composite toes are quite lightweight. However they are extremely bad heat conductors. So during different weather conditions you may have to face problems. In winters due to lack of insulation your feet may not be able to get proper heat. The same way during summers, your feet may start to sweat due to the excessive heat buildup inside the shoes.
Safety of Soft toes vs Steel toes vs Composite toes
Soft toe boots lack the toe box which is placed for extra protection. That is why on terms of safety I wouldn't really recommend soft toe boots. Lacking this toe box area makes these boots more prone to accidents, especially on outdoor industrial working sites. Having said that, I must tell you that the toe box is not the sole reason for protection.
The soft toe boots are designed in a way that they provide special protection under the feet. Therefore if you're working in a less hazardous area or where there is no spect danger of rocky surfaces just like I mentioned above, you can wear soft toe boots.
On the other hand, steel toe boots are definitely made for strong, harsher and much riskier work places. In terms of protection I would suggest you go for steel toe boots especially if you're working in a very dangerous environment.
Composite toes are also better than soft toe boots in comparison to safety features. These boots also meet ASTM protection standards. Hence the safety is considered better than soft toes but less than the steel toe safety.
Now we'll get a bit in to the serious and official safety matters of soft toe work boots.
ASTM is the American Society for Testing and Materials. Whenever a work boots is manufactured, it passes through the ASTM for measuring it's safety levels. Steel toe and Composite toe work boots meet ASTM standards but this is once thing where soft toe boots are left behind.
Soft toe work boots consist of the F2892 safety level which somewhat covers the minimum requirement for a safety footwear. So they may be able to provide protection against less hazardous workplaces that put your toe area in danger.
Manufacturers are working to make sure soft toe boot also meet the required safety measures for OSHA as well as ASTM.
Good things about soft toe boots
To get a clearer idea about how soft toe boots work, we have listed down some pros and cons of the safert toe boots.
Light in weight
Comfortable
Good protection against bacteria and pathogens
Spacious
Roomy toe box
Quite economical and price is affordable as compared to composite and steel toe boots
One of the factors that adds to good elements about soft toe boots is that they are a much easier footwear. You can easily take the shoes off and put the shoes on without a huge fuss. They have a more comfortable fit and provide really good shock absorption as well. In addition to this you can also wear your work boots with jeans.
One of my colleagues also worked at a construction site. She had tremendous mobility and comfort problems in the past. It has been a year since she has used soft toe boots while working and she finds them extremely comfortable. In addition, she stated that soft toe boots are perfect for work sites with average hazards and provide her complete protection against the basic impacts that her feet encounter.
Bad things about soft toe boots
When there are good things there are always some bad things that follow them behind. You can save your feet from impacts and compression but the bad news is that soft toes lack protection for your toes. Therefore you need to be mindful of you're working in a harsh environment and are using these safety shoes as they won't be offering you much protection against accidents.
Corns are something that your feet may experience due to constant standing on your feet while you're working. What basically is corn? It is a condition that appears on your feet in which small hard and blotches appear on any side of your feet (mostly under them) and cause immense pain. Usually they are caused by pressure on your feet or excessive walking. What is the reason behind it?
Well you guessed it right. The main reason for corn is not wearing proper shoes. How can you treat this? First of all you must change your footwear.
Moreover you can also take to your qualified podiatrist who can advise you if you need extra comfortable shoe inserts to prevent them in future. If you question safety and comfort, podiatrists recommend soft toe work boots on all levels. Because they think comfort always comes first!
OSHA also recommends soft toe boots as they are more comfortable and their sole purpose is occupational safety and health administration.
What are soft toe boots and how can you find them?
By now, it may have been established in your minds that soft toes may provide you some protection but they're not going to save you against major injuries to your feet caused by harsh working environments. Having said that soft toe shoes can provides you complete protection against chemicals and several microbes and bacteria. They are also good against slippery wet environments.
Despite all of this there are some factors that you need to check before buying a pair of soft toe boots. Read some of the following factors to idealize the perfect soft toe work boots.
Comfortable
You can't underestimate comfort when you're looking for a work boot. Can you? As I have mentioned several times that comfort comes first whatever the situation. Therefore you should know that soft toe boot always makes sure perfect comfort for your feet keeping all the other things aside.
Whenever you're looking out for comfort keep in mind to check good cushioning and a soft footbed. If the collars are also padded it is a feather in the cap! Comfort is undoubtedly one thing that can be a key decision making factor for you! So if you find comfort in your work shoes you may need nothing else!
Good support
What are feet without support? Support always comes from best arch height. Therefore of your work site requires you to move a lot make sure you own the shoes having the perfect arch support so that they can support the movement of your ankles at all given times. Soft toe boots usually provide good support just like best work boots for standing on concrete .
Good insulation
For winter season good insulation is necessary for work boots. You must keep your feet warm in the harsh weather of winters especially when you're working outdoors. A breathable and soft mesh material is excellent for providing insulation so always look out for that! Soft toe boots usually have great insulation and warmth because they are made of mesh or a soft foot friendly material. After all warmth comes with comfort!
Fine upper material
Quality of a work boot always determines if it is a good soft toe boot or not. Leather is usually a fine material for boot upper that provides style, elegance as well as durability. Some of the other material that go into boot manufacture include; mesh, nylon and other flexible material that can be stretched. Therefore always look for a good work boot material while purchasing soft toe boots. This would definitely come in handy for future!
Waterproof
When you're a construction worker or an industrial mechanic, especially of you're working outdoors, you always have to come across wet, damp surfaces. Waterproof boots make sure that not a single drop of water ruins your boots and you stay dry and comfortable all day long. Therefore it is necessary to choose waterproof steel toe work boots, keeping in check the environment and rainy weather!
FAQ's
Why are soft toe work boots good?
Soft toe work boots are great in multiple ways. They provide you with comfort. They are also resistant to slip and falls. Soft toes also protect you against impact. And most of all they are quite economical and budget friendly for you!

What is the basic difference between a soft toe and a steel toe?
Soft toe work boots are designed to keep you feet comfortable in all situations. While on the other hand steel toe boots protect your feet from harmful environments and safety hazards that risk injuries to your feet. I would say the basic difference between these two is that the former (soft toe boots) are more into ensuring comfort and the latter (steel toe boots) provide excessive safety and meet ASTM standards.
Do soft toe boots provide safety?
Not necessarily. The word safety is only used for the work boots that consist of steel toe. However there are some other features of soft toe boots that provide fair enough safety to your feet. However if you're working in a much hazardous environments I wouldn't recommend you soft toe boots. You should rather go for a more safer option that is steel toe boots.
Final Thoughts on Soft Toe Work Boots
When it comes to comfort, comfort, and comfort, that is what you demand, then I recommend soft toe work boots! Research tells us that comfortability brings productivity and success! So never underestimate the great power of comfort especially in your footwear. You can only attentively work and produce results when your feet are in a comfortable zone.
Contrary to the other safety toe boots, soft-toed work boots are the most comfortable. There is no denying that soft toe boots do not offer the same level of safety for your feet, but you can enjoy their supreme level of comfort. You can also learn here to clean your work boots using simple DIY techniques.  
I hope you found our review informative and it will help you with your future selection of work shoes.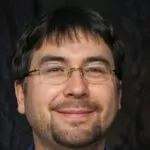 As a child, Joey's career spanned a wide range of fields. These include farms, ranches, warehouses, construction sites, etc. Wearing good work boots was essential on all those sites to avoid distractions. As a result of his experience, he can determine which work boots are most appropriate for a particular workplace. Following Joey's work boots, his colleagues and teammates also purchased work boots based on his advice. Therefore, his friends suggested that he start a blog so that he could also help others.