Logger boots share high heels as a standard feature with stilettos, but they are safer and more comfortable. The reason for their high heels is to give you a good grip in different environments.
Now let us examine why wearing logger boots for various professions and activities requires high heels.
The primary purpose of logger boots' high heels
Steep slope/terrain
Logger boots have elevated heels that make climbing steep slopes or terrain much more effortless. A heeled boot is the best choice for climbing a hill. You can quickly move around on rough terrain or ground covered with tree stumps when wearing these boots.
Climbing
Logger boots are an excellent choice for climbing. Whether hiking uphill or simply climbing a rock wall on your work site, the heels of logger boots give you superior traction.
Comfort level
If we talk about comfort, logger boots provide superb comfort all day long, especially when working long hours. Their soft collar inside and plush footbed contribute to this.
Durability
The uppers of high-quality logger boots are double-stitched, which involves two rows of stitching and significantly increases longevity. It aids in avoiding the issue of the leather coming undone at the seams. The upper's little saddle stitch also increases its durability factor.
High arches
The higher heel shape and more excellent arch support make handling challenging terrain, especially traveling up and down hills and carrying a large amount of baggage, much easier on the wearer of the boots. Linemen would also benefit from a higher arch because they frequently climb ladders and require extra stability.
Good elevation from the ground
One of the significant issues faced by persons working in the logging business is foot pain in the area of the ball of the foot. These individuals must wear logger boots with elevated heels to lessen their agony. After a busy day, the ball of the foot does not have to take much strain, thanks to the high heels of these boots.
The majority of the forest landscape is unlevel. The tall heel of logger shoes gives the correct height off the terrain in wet and cold weather. The woodlands and other forested places are where a logger must go. Rocks, logs, rubble, and weathered soils are some extremely harsh qualities that define these regions.
Logger boots with high heels put more space between you and the ground, keeping your feet dry all the time. You must wear high-heeled logger boots to protect your safety when walking through these locations.
History of Logger boots:
In Virginia, J.P. White invented the first hand-sewn footwear for loggers in 1880. Otto White, his son, had mastered it by 1916. It had a distinctive appearance and sensation. History would later show that it contained the industrial, economic, and technological attributes and qualities essential for surviving unstable situations. It was more durable and fit than any other boot.
As raised-heel working boots for the region's woodworkers became essential and popular items of work apparel in the late 19th and early 20th centuries, the Pacific Northwest gave birth to the logger boots as you recognize them today. The original design incorporated a caulked sole to maintain traction on slippery surfaces and transport logs across rivers.
Many successful boot companies, such as White's Boots in Spokane Washington, and Danner Boots in Portland, Oregon, began as modest businesses producing work boots for loggers and other working men and benefitted from the initial caulked shoe style.
Consequently, those who worked in many other professions learned about the benefits of the logger boot design, which is why it has been reproduced so frequently for a lineman, wildland firefighters, general work boots, and forestry workers' boots.
How would you know that logger boots are beneficial for you?
Logger boots are highly supportive and rugged work boots. They are manufactured with a caulked sole, which means a set of nails is incorporated into the work boots' sole, providing better traction.
Logger boots have both spiked boots as well as non-spiked versions.
According to a research, loggers in New Zealand have been encouraged to wear boots having soles that have spikes under them as a cheap way to prevent sliding, slipping, and tumbling incidents.
Industries that make use of logger boots:
Several industries use logger work boots, which are quite beneficial for these specific professions.
Logging industry
Farming industry
Firefighters
Timber workers
Lineman job
Motorcycle riders
I've also mentioned some popular brands that manufacture the finest logger boots.
Logger boot brands:
Danner boots
Chippewa boots
Thorogood boots
Georgia boots
Difference between logger boots and work boots:
Most workers think their high heels are the only significant difference between logger boots and general work boots. Is that so? Yes, that is undoubtedly the case. Logger boots are standard, like any other work boots, except they have a much more raised heel for better traction. Besides that, logger boots also consist of safety toes, including the steel toe, the composite toe, and the alloy safety toe.
Logger boots are excellent for logging workers and people who usually work in forestry.
As you walk around wearing the boots, the high-heel design places a considerable amount of padding under the heel, absorbing pressure. These work boots are more comfortable and light during long days of heavy work since you are not as banged up.
The additional material also matters if you're wearing bulky work gear or a pack filled with equipment outdoors or on the worksite. Every move will have greater force because of the additional weight pressing down on you. A little extra material serves as an insulator for that.
Advantages of logger boots:
Provide good traction and grip.
Great feet support.
Feet protection
Durability and more extended usage.
Disadvantages of wearing logger boots/high-heeled shoes:
Wearing high-heeled logger boots has several drawbacks.
Joint discomfort
Leg and muscular pain
Unnecessary height
High-heeled shoes can cause excruciating joint discomfort because the knees must bear most of the force with each step.
Leg pain and muscular spasms might result from wearing high-heeled logger boots. By forcing the heel of your foot into an unnatural upward position, the elevated portions of the shoe shorten the tendon.
When you walk or stand, heels force your pelvis forward, which puts a tremendous amount of strain on your lower back and causes chronic pain.
Over 3-inch heels place an unnecessary burden on the knees and lower back and increase stress on the balls of the feet.
Are logger boots and wedge-sole boots the same:
Talk about logger boots and wedge work boots? These boots are entirely dissimilar from each other. The wedge has a flat appearance, and logger boots are more of high heels boots.
Conclusion:
As discussed, logger boots give you extra grip on rough places. So, if you work in such a work environment, you should go for logger boots.
But don't just buy them to look cool. Otherwise, they will give you a tough time on long shifts.
FAQ:
What is the purpose of a logger heel?
To prevent your feet from getting muddy or wet, logger work boots have higher heels that leave adequate space between the ground and a section of the outsole.
Why do cowboy boots have high heels?
The large, pointed heel gives the rider or an exceptional worker grip on the saddle and prevents the foot from sliding towards the saddle. Traditional heels are frequently incorporated into fashion boot designs as well. Western boots are a big trend when worn with jeans and an open sweater or leather blazer.
Why do hiking boots have high heels?
Hiking boots primarily have high heels for added ankle support, particularly while tackling rocky or uneven terrain and climbing a hill. Additionally, the higher heel provides better arch support, which is necessary for intense outdoor activity because, in a manner, the arch acts as a shock absorber.
Are logger boots good or bad for your feet?
Choosing logger boots that are not suitable for your feet could be harmful. It won't be the case with boots that are appropriately made and perform the functions they were designed for. Therefore, the answer depends on the specific pair of logger boots or leather work boots in the logger style you're using.
Why do logger boots have high heels?
The higher heel provides better arch support, which is necessary for heavy outdoor activity because the arch essentially serves as the foot's shock absorber.
Are logger boots bad for your back?
Logger boots' elevated heels are highly harmful to the back. The lower back, hips, and knee joints also compensate for weak movement. Therefore, if your logger boots—or any other type of footwear, for that matter—are not strong enough where they are needed, that results in compensating and finally leads to pain.
Can you wear logger boots for construction work?
Raised heels are necessary for these professionals to keep a firm grip on these surfaces—ladder-climbing construction workers who do it all day long. Logger boots are essential for these workers because they offer a better grip when walking.
What is the price for a good pair of logger boots?
Various work boot brands have different prices per their brand policies. But generally, a good logger boot is between $120-150. 
Do you look taller while wearing logger boots?
Yes, wearing logger boots will increase your height. According to the boot, you should estimate an increase in height between 1.7 and 2 inches.
Are logger boots comfortable for wearing all day?
With these boots, you can work all day in the most comfort possible. These boots include a high heel, secure fit, sturdy leather, and a plush collar that make them incredibly comfortable.
Who made the first logger boots?
J.P. White invented a hand-sewn boot for loggers in Virginia in 1880, and over 50 years before, White Logger surpassed more expensive shoes from Curren, Bergmann, and Forester. Otto White, his son, was a complete professional at it by 1916.
Why are they called logger boots?
Logger boots are designed for climbing and walking through brush, sludge, and other debris. The term "logger boots" comes from the fact that they are made to be worn by people who work in the logging industry.
Are logger boots suitable for hiking?
Hiking is an excellent use for logger boots. Despite being heavier than a conventional hiking boot, you'll discover they are more durable enough for even the most demanding trails you may experience.
Are logger boots good for standing on concrete?
Logger boots are excellent for concrete. These boots offer high traction and fall protection, making them perfect for walking on concrete. In addition to making the ground less slick when wet, logger boots have thick soles.
Why do logger boots have fringe?
Why is there a fringe on logger boots? Many logger boots, but not all, have a fringe that encloses the tongue at the forefront of the boot. These fringes, also known as kilties or falsified tongues, are designed to shield the front of your boot.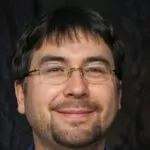 As a child, Joey's career spanned a wide range of fields. These include farms, ranches, warehouses, construction sites, etc. Wearing good work boots was essential on all those sites to avoid distractions. As a result of his experience, he can determine which work boots are most appropriate for a particular workplace. Following Joey's work boots, his colleagues and teammates also purchased work boots based on his advice. Therefore, his friends suggested that he start a blog so that he could also help others.