Thinking of the question if work boots are business casual? Well everyday work boots save you from accidents on your work site, so you should always choose them carefully. But, do you know what impact it would make to wear TGIF casual attire with the same boots to your office?
For most relaxed office meetings, you can wear business casual work boots on Fridays. Let's discuss in detail why wearing casual work boots to your workplace is a good idea.
Are work boots business casual? How & Why ?
Yes work boots are business casual. It's about matching the perfect dress to your business attire boots. Now by matching work boots, I mean choosing the ideal pair of work boots and matching it with your attire for the day. For example, rolled-up jeans look good with a button-up white shirt, and you can pair them with good shiny Chelsea ankle boots.
You sometimes opt for casual business attire when you're tired of wearing the same suit and tie over the whole week. Therefore, wear washed-out denim or pair them with a nice dress shirt. Or something that can match the actual dress code of your office.
History of business casual
Before casual business attire became widely accepted in the United States, Casual Fridays started in California in the 1990s. The Aloha Friday tradition influenced them in Hawaii in the 1960s. Therefore there may be disagreement over what defines "business casual" clothes.
Business casual originated in Silicon Valley in the early 1980s. It involved wearing khaki pants, decent footwear, and button-down dress shirts. HR managers and employees were confused when it became popular in the 1990s. As casual office attire was not introduced earlier, they never wore button-down shirts. Then afterwards, it became a tremendous fashion, especially for office and business workers. 
Towards the end of the 20th century, the United States transitioned from bowler hats and waistcoats to polyester cardigan sweaters and flannel shirts, the most profound change in clothing norms in human history. Business casual, a style of dress that shattered the last barrier of formal office-style clothing and remade the American wardrobe, was at the centre of this stylistic transformation.
According to Gale.com a study was carried out to investigate the history and effects of casual attire. In the business world, clothing has served a crucial purpose. Clothing encourages a sense of identity and supports the perception that peers and friends have of one.
However, towards the start of the 1990s, bosses and staff started dressing alike. The guy looks professional while feeling at ease at work with this outfit. The egalitarian movement that swept the business world in the early 1980s has been linked to the development of casual attire. No of one's status, business position, or salary, the goal was to reduce or abolish class distinction. People may overuse casual clothing, which could cause issues for clothing companies.
Accurate business casual attire with work boots
In view of the things mentioned above, you may be curious about what the term business casual means. What can you wear as informal business attire? What kind of work boots do you wear to your office? What can you pair them with? These questions must be scratching the inside of your brain. However, first, you need to know what casual business attire is.
It is a fashion trend or a style that includes both; the professional requirements and the casual, comfortable elements and combines them. Hence, the primary objective behind it is to make sure you look professional and, at the same time, be in your comfort zone at work.
Types of business casual work boots:
1) Winter business casual boots
Winter casual work boots suitable for business have various advantages; you can use them for extreme cold weather. Moreover, they provide insulation as well. Regarding style, these boots are at the top of the game. They are pretty attractive, especially the long boots.
2) Zip up business casual work boots
Zip-up boots look perfect with rolled-up slacks. You can also style them with khaki pants. One remarkable thing about them is that they look suitable for both males and females.
3) Western Chukka style business casual work boots
These work boots are incredible for business casual. They have the most elegant style, which goes well with rolled-up jeans that fall just above your ankles.
4) Chelsea's ankle work business casual boots.
Chelsea ankle boots never go out of style. Pair them with jeans or dress pants, and you'll never look out of fashion.
5) Lace-up business casual boots
Lace-up boots also look great for business casuals, especially the moc toe boots that are incredible underneath your jeans or rolled-up slacks. They are also excellent for safety and protection against hazardous environments.
Business casual work boots for men and women:
Like everything else, business work boots also have multiple designs for both; women and men. We've made a list of casual business styles for men and women so you can better understand which ones to wear at work.
Business casual styles for men:
Men's casual office styles usually include; Trousers, khaki pants, polo shirts, jackets, blazers, boots, sweaters, and button-up shirts. You can pair these with good ankle work boots or any pull-up or lace-up casual work boots.
Business casual styles for women:
For a more professional appearance, women can wear casual flannel or nylon shirts paired with rolled-up slacks and sometimes dress pants.
Work industries and their accurate business casual work boots:
Fashion industry
The people working in the fashion and entertainment sector require a specific style. This kind of business needs effortless casual attire and slip on work boots.
Education
The education sector usually requires more sophisticated work boots paired with blazers That would make you look accurate to the classroom environment.
Marketing agencies
This working industry requires more white button-up shirts along with ties. As the agency requires creativity, your business casual attire also demands creativity!
Medical/Health sector
The health sector professionals usually wear decent white lab coats, and you can always pair them with some clean ankle boots to add a little style.
Service and Tech industries
The people working in the tech industry don't focus on wearing formal clothing. You may have noticed that with several of the social media founders. Take the example of Steve Jobs or Bill Gates, maybe?
Instead, you can always go for blazers and coats instead of creased tuxedos or ironed suits. Moreover, you can pair them up with a clean pair of boots and some slacks or khaki pants. Whatever suits you best.
Advantages of wearing work boots to the office:
1) Style
Style is always one of the essential things to look out for when you're heading outdoors. Therefore always make sure that your work boots carry style and appear glamorous.
2) Feet support
Without good feet, what good are your boots, right? So another benefit of wearing work boots to your office is that they support your feet. They prevent all the fatigue, especially when you're standing all day working on a computer or a printing machine for a long time.
3) Protection from harsh weather or extreme environment
Work boots protect against all kinds of harsh or unbearable weather. For example, the ground becomes quite muddy when it rains, especially if you're working outdoors. Therefore, good quality work boots protect your feet from getting into the mud or wet.
4) Safety at work
Safety is not only important while you're at a construction site, but even when you're working outdoors, it is a necessity. For example, while you're working and dealing with a computer indoors, any electrical wires may crash your feet or, specifically, your toes! Therefore, wearing work boots ensures that your feet are always safe.
What you should not wear with business casual boots?
What if you're wearing something totally out of the way to an office meeting? Some rubber ankle-high work boots, definitely not! Let me explain what clothing or footwear you should avoid with casual work boots.
Don't try to wear shirts that have something written on them or visible texts.
Abstract or too vivid designs.
Flip flops or sandals.
Spandex or tight clothing.
Baggy clothes.
Too short dresses.
All these attires don't qualify for business casuals. Therefore you must always try to avoid them.
Frequently asked questions
Can I wear boots for business casual?
In a casual work outfit, boots are perfectly appropriate. You can wear the proper boots with a formal business dress if you style it well. 
What work boots are suitable for a business casual dress?
Work boots can be chosen according to your preferences. With a pair of dress pants, you can opt for Chelsea ankle boots. You can also choose zipper work boots if you're wearing rolled-up slacks.  
Can you wear work boots in the office?
Yes, you can wear work boots in the office. Furthermore, most work boot brands are now designing boots specifically for casual wear.   
What kind of shoes are business casual?
You can wear athletic sports boots or sneakers, clogs, leather work boots, and dress shoes or flats for a casual day at the office. Try to avoid open sandals or flip-flops in the office. 
Are boots and jeans business casual?
Yes, boots and jeans are entirely business casual. 
Are long boots business casual?
Long boots, especially knee-high work boots, are great for business casuals. However, please don't wear them with mini or short skirts. 
Are leather boots business casual?
Yes, leather boots look great as business casual. They are an amalgamation of professional and casual looks.
Are heeled boots business professionals?
Even though they don't look good with your regular work wear, low-heeled ankle boots are still suitable for office wear. They look fabulous in dresses. Moreover, you can also wear them with slacks; I would recommend the ones that are trimmed or folded just above your ankle.
Are Chelsea boots business casual?
Chelsea ankle boots are superb for business casual. You can always pair them up with a pair of blazers. 
Are dress boot business casual?
Dress boots are always more informal than traditional dress shoes. Even wearing a suit or dress boots might be a little too casual in some formal settings.
Can cowboy boots be business casual?
Office attire can look good with cowboy boots. A boot with almonds and maybe a more sharp toe are recommendable to one with a square toe. The leather must be smooth whole grain, ideally with a leather sole.
Are combat boots business casual?
The best approach is pairing them with items that keep the rest of your outfit minimalist. Yes, you can wear these tough boots to the workplace. Ideal attire consists of black pants and a plain black pullover. As springtime draws near, think about switching to more lightweight shoes for your lower waistbands.
Can you wear sneakers in business casual?
A casual business environment can look excellent with the standard lace-up sneaker. Due to lace-up sneakers' more informal appearance, neutral colors and leather materials will help provide a classy look appropriate for the workplace.  
Are black shoe business casual?
Black leather loafers or dress shoes, for instance, are an excellent option for casual business attire. Darker colours generally have an impression of sophistication.
Are white sneakers business casual?
A striking style can be included in a smart casual work outfit as long as the clothes are supportive and comfy. Even a basic white sneaker may provide a sleek, elegant touch to office clothes.
Are Stan Smiths Business casual?
The stan smith is a great everyday sneaker you can wear in any situation, despite its basic white tennis shoe look doesn't say much about it. If you plan to wear the Stan Smith to the office, it must be reasonably clean, like several other white shoes.
Are Oxford shoe business casual?
The Oxford would be the most fantastic option if you could only have one type of shoe in your work wardrobe. In addition to being a consistently fashionable shoe linked to a professional appearance, it has been. It will remain to be in style for generations.
Can joggers be business casual?
Yes. Joggers are excellent pants to pair with attire designed for casual business settings. Joggers are a fantastic option for wearing to work because they are cozy, adaptable, attractive, and comfortable.
Final thoughts If You Should Wear Work Boots At Business Casual Setting?
You should know better than to restrict your boots to the job site! At least you can buy one boot that serves two purposes rather than buying multiple pairs.
Although they aren't the most elegant footwear, work boots are fashionable, healthful, and comfy. And to answer your question, yes, you can wear your work boots to informal business meetings.
We sincerely hope that you find this article beneficial and that it aids your search for the ideal business-casual apparel. For additional information on work boots, please read some of our other articles.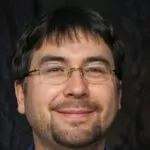 As a child, Joey's career spanned a wide range of fields. These include farms, ranches, warehouses, construction sites, etc. Wearing good work boots was essential on all those sites to avoid distractions. As a result of his experience, he can determine which work boots are most appropriate for a particular workplace. Following Joey's work boots, his colleagues and teammates also purchased work boots based on his advice. Therefore, his friends suggested that he start a blog so that he could also help others.