Last Updated on April 26, 2023
Do you spend hours on your feet every day, working in tough conditions that demand both safety and comfort? Are you tired of flimsy boots that can't handle the job, or uncomfortable shoes that leave your feet aching and sore? If so, it's time to upgrade to the ultimate work boot: the moc toe work boot.
Moc Toe Work Boots are a type of footwear that is commonly worn by workers. The boots have a unique design, which allows for better traction and stability while working. This type of footwear is known for its durability and long-lasting quality. A moc toe work boot is characterized by a round toe that can be either pointed or rounded. It is also called the Norwegian or Swedish style.
What exactly is a Moc toe work boot?
So what is a moc toe work boot, exactly? This rugged and durable footwear is designed to provide superior support and stability, with a unique stitching pattern on the toe area that not only looks great, but also reinforces the boot for increased durability and protection. These work boots have a moccasin-style stitching on the toe box area. Whether you're working in construction, manufacturing, agriculture, or any other demanding industry, a moc toe work boot can help you stay comfortable and safe on the job, no matter what challenges you face.
History & definition of moc toe work boots
The word "moc" is derived from the Gaelic word for "foot," It was first used in Scotland to describe shoes with a square-toed shape. The term "moccasin" was also used to describe this shoe style, but it has since fallen out of use. This gave birth to the moccasin toe boots.
This type of shoe has been around for centuries, with the earliest examples in Scandinavia during the Viking era. They were initially made from leather and had no laces.
Why moc toe shoes?
A unique fact about the moc toe boots is that they were created for sports people. People were very much into outdoor sports such as hunting and farming during the old times. Then, later on, they were also manufactured with safety toes, particularly for the workers.
The primary purpose of a moc toe is to protect your feet from accidents while you're on the work site. The primary purpose of it is to protect your feet from injuries when you run into complex objects while working outdoors, especially when you run into any hard thing.
Construction workers, who spend most of their time outdoors, were the target audience for the moc toe. Moreover, they were also designed for working in wet, cold, and harsh conditions, such as construction sites.
Currently, moc toe shoes are manufactured by several work boot companies such as Thorogood, Timberland, Danner, Redwing, etc. Eventually, later on, women's moc toe boots were introduced as well.
Moc toe and other types of toes
It must be confusing for you if moc toes and steel toes are the same. Let's clear this up. It is exciting to note that all moc toe styles do not have to include a safety toe. Work boots with moc toes have a stylish look thanks to their square toe design. Moc toes can also be created with safety toes, depending upon the type of work boot. You can make it with any type of safety toe, steel or composite.
Moc toe vs. steel toe:
Work shoes with moc toes aren't necessarily safety shoes. Their safety toes are not already attached. When they go through the process of manufacture, a steel toe can easily be incorporated inside a moc toe design. Therefore creating steel toe moc toe boots. You can usually wear these pull on work boots in tough working environments.
On the other hand, composite toe definition refers to the softer kind of safety toe, which can also be incorporated into the moc toe style work boot. You can wear these work boots as business casual as well.
Moc toe vs Plain toe boots
The significant difference between a moc toe and a plain toe is that the latter does not have any kind of seam across the toe box at the front of the work boot.
The plain toe doesn't have the moccasin stitch on them. They are just plainly designed. Fundamental differences between the moc toe and plain toe are given below:
Style
There is a general difference between moc toe boots in terms of their seam stitch. In addition, moc toes are stitched in a U shape at the toe box. A plain toe shoe doesn't have a complicated style, so you can wear it with any attire without a second thought. Nevertheless, moc toe work boots don't fall into the ease category here. When wearing a moc toe, you have to always rethink your outfit. When you have a particular style, you need to dress accordingly.
Seam
A plain toe does not have a seam at the toe box, which makes its appearance quite different from the moc toe.
Material
If we talk about the material, most work boots come with leather. Leather is also used to make moc toe boots. Due to its durability, leather is less likely to wear out. And you definitely might agree with me on this; leather is way more breathable! Plain toes are made of different types of leather, the most commonly used plain toe being the Chelsea ankle boots.
Outsoles
Moc toe boots consist of heeled outsoles, while the plain toe boots have a wedged heel. Now here, I prefer a wedged heel since it's much more supportive. A wedge provides equal support to all parts of your feet, which is why it is a better option for preventing accidents on work sites!
Durability
Both moc toe and plain toe are durable. This is because durability is determined by the material and manufacturing process. Since both are usually made of leather, you can certainly hold on to them for a long time.
Comfort levels
If you're looking for comfort in a work boot, I recommend moc toe boots. In particular, moc toe boots have a larger toe area than other boots making them a good choice of work boots for people having wide feet.
Moc toe work boot vs. Round toe
Round toes have a more rounded appearance at the front, unlike the moc toe, which has more of a square or a U-shaped formation. Let us see in detail
| Moc Toe Work Boot | Round Toe Work Boot |
| --- | --- |
| Provides more room and comfort for the toes | Offers a traditional, classic look |
| Offers better protection for the feet | Provides more flexibility and mobility |
| Ideal for rugged outdoor work environments | Suitable for indoor and outdoor work environments |
| Resistant to water, oil, and other hazardous substances | May be less resistant to water and other substances |
| Typically made from durable leather materials | May be made from a variety of materials |
| Perfect for those with wider feet or those who spend long hours on their feet | Suitable for a wide range of foot types and activities |
How to wear Moc toe work boots?
These boots usually have laces, so they have a lace fastening system. However, many moc toes also come without the laces, such as the moc toe cowboy boots. They are also known as the moc toe pull-on work boots.
One of the good things about moc toe shoes is that you can wear them to your construction site, an indoor office, or an event. I would recommend them mainly because they are pretty formally designed. I would also suggest wearing them with washed-off denim rather than dress pants. In addition to that, they are perfect for any formal or informal work occasion.
Why choose Moc toe work boots?
The first thing is that moc toe shoes have an edge with their style game. They are more attractive compared to plain-toe boots. In addition to this, I would say they are more comfortable as well as durable. I am saying this because I have had the experience of wearing moc toe shoes to work, and it was a complete experience! Highly recommended for outdoor work.
Benefits of moc toe shoes
Do you ever wonder why toe work boots are good? What makes them better for your feet? Some essential elements contribute to the advantages of work boots with a toe. We've mentioned some of the benefits of these boots. They are
Toe work boots keep your feet in good shape.
They help to protect your feet from any on-site injuries or accidents.
They have a vast roomier space so your feet can be comfortable.
FAQ's
What can you wear moc toe work boots with?
Moc toe boots usually look good with jeans rather than dress pants. However, whatever you want to pair them with is totally up to you. They can either go with formal or casuals as well. 
Are moc toe work boots popular in style currently?
Yes. Moc toes are very much in fashion. Although they were made for earlier times, I would undoubtedly recommend wearing them in today's day and age!
When do you wear moc toe work boots?
Moc toe work boots are made for work. So I would suggest you wear them to work. However, if you casually hang out or want to be the party's life, these boots certainly won't harm anyone!
How can you wear moc toe work boots?
Moc toe boots are usually lace-up boots and you can lace these boots according to your fit. However there are some pull on moc toe work boots as well. For wearing such shoes you will not need laces and can simply slip on your feet to wear them.
Are moc toe work boots comfortable?
Yes. Very much, actually. They have a wider toe box and are very comfortable from the inside. 
What is the material of moc toe work boots?
Moc toe work boots are made with oiled leather.
Final thoughts
I hope you found the information regarding moc toe work boots helpful. Read on some of our other articles to access more incredible information regarding work boots.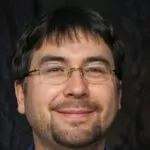 As a child, Joey's career spanned a wide range of fields. These include farms, ranches, warehouses, construction sites, etc. Wearing good work boots was essential on all those sites to avoid distractions. As a result of his experience, he can determine which work boots are most appropriate for a particular workplace. Following Joey's work boots, his colleagues and teammates also purchased work boots based on his advice. Therefore, his friends suggested that he start a blog so that he could also help others.