Last Updated on November 23, 2023
Discover the ultimate work gear for mechanics with our meticulously curated selection of the Best Pull On Work Boots for Mechanics. We understand the struggle mechanics face when searching for reliable and comfortable footwear that can withstand their demanding job. In this blog, we have narrowed down the top six boots that combine safety, durability, and comfort, addressing your pain points and empowering you to work confidently in any challenging environment.
Elevate your work performance and bid farewell to uncomfortable boots with our handpicked collection. As mechanics ourselves, we know the importance of reliable footwear, and that's why we've gone the extra mile to bring you Mechanic work boots. With enhanced toe protection, slip-resistant soles, and premium materials, these boots are the perfect investment for any mechanic seeking long-lasting comfort and peak performance.
Top picks of Work Boots for Mechanics
EDITOR'S CHOICE
Ariat Groundbreaker Work Boots
Oil & Slip Resistant
Steel toe protection
Anti Slip
90-degree heel
PREMIUM PICK
ROCKROOSTER 6 inch Leather Shoes
Absorbs shocks aiding uninterrupted hours of work
Fit for greasy, damp, and slippery surfaces
Excellent arch support
High-quality TPU Sole
BUDGET PICK
Carhartt 6 Inch Composite Toe Boot
Warm in winter
Cushioned Sole
Electrical hazard safety toe protection
Durable
Comparison Table of Pull-On Work Boots For Mechanics
The Best 6 Work Boots For Mechanics in 2024
Every mechanic knows that in the tough terrains of auto shops and garages, the right footwear isn't just about style—it's about safety and endurance. Mechanics work boots are meticulously designed to shield your feet from the daily grind, providing not just protection but also comfort. With features like rubber outsoles for enhanced grip and a design palette that complements any attire, these boots are the unsung heroes for mechanics. Dive into our top picks for 2023 to find the perfect pair that seamlessly blends safety with comfort, ensuring you can focus entirely on your craft.
1) Ariat Chelsea's mechanic work boots With steel toe
My first pick is the ARIAT Chelsea steel-toe boots for mechanics. These boots are perfect for anyone looking for arch support and comfort. With a comfortable, durable construction, these boots will allow you to work efficiently.
For mechanics in search of arch support, these steel-toe boots are a game-changer. My cousin, a seasoned mechanic, once grappled with inadequate arch support in his footwear. However, ever since he switched to these boots, featuring an adjustable fit and a steel toe, his complaints about his boots slipping off during work have diminished considerably. He attributes much of this improvement to the Ariat Chelsea work boots. If you're a mechanic seeking pull-on boots with enhanced support, these are a stellar choice.
One aspect I truly appreciate about these mechanic work boots is their enhanced features compared to the prior Ariat Chelsea carbon toe variant. While they frequently compete with other boots in their category, I'd confidently advocate for the ARIAT Chelsea arch support boots for mechanics due to their superior adequacy.
Globally acclaimed, these oil-resistant shoes for mechanics boast over 1200 reviews and have earned an impressive 4.5-star rating on Amazon.
Key features:
Pros
Comfortable
Arch support
Oil and Slip resistant
Cons
The ankle-high shaft can sometimes be a problem working under vehicles, especially trucks
2) RockRooster Breathable Waterproof Mechanics Work Boots
Being a mechanic often means the importance of work boot arch support is overlooked. Think about it: much of your time is spent lying under vehicles, working in positions that strain your feet. Proper arch support is essential to ensure you're not left with aching feet after a demanding day. For such rigorous days, these pull-on work boots are an ideal choice.
The Rock Rooster boots aren't just designed for the workshop but are also well-suited for outdoor tasks. Their TPU outsole ensures durability and offers a firm grip. And with the Anti-fatigue memory foam insole, foot comfort is a guarantee throughout the day.
A distinguishing feature of these boots is their Nubuck leather composition. Wondering what makes this top grain leather standout? It's particularly beneficial for mechanics due to its impressive longevity and robustness, fulfilling the demand for durability.
Comparing this design to the previous black version that used full grain leather, the current top grain leather version emerges superior. Thus, for mechanics, I'd undoubtedly champion this latter leather type.
Key features:
Pros
Breathable
Lightweight
Great comfort
Waterproof
Cons
The oiled leather may lose its shine due to harsh working environments
Size runs a little bigger
3) Carhartt 6 inches Lace up Mechanic Work Boots
These boots are tailor-made for those seeking versatile footwear equipped to handle a range of tasks, including the demanding nuances of auto mechanical work. Their waterproof and breathable nature ensures consistent comfort throughout your workday.
Carhartt's mechanic work boots stand as a testament to ergonomic design, balancing both comfort and safety. Their composite toe construction not only enhances durability but also provides top-notch impact resistance.
Another merit is the boots' abrasion-resistant rubber outsole, ensuring utmost foot protection during pivotal moments.
The Strobel comfort cushioning is a standout feature, guaranteeing consistent foot comfort, regardless of your day's challenges.
One notable aspect is the boots' compatibility with a size 9 US men's foot, ensuring a fit for a broad spectrum of wearers. Their flexibility and superior ankle support make them a top recommendation from my side. A noteworthy upgrade from their predecessor is the inclusion of electro safety protection, elevating their utility.
Globally recognized, the Carhartt work boots boast over 4190 reviews, holding an impressive 4.4 out of 5-star rating — a testament to their quality and performance.
Key Features:
Pros
Electrical hazard safety protection
Reduces foot pain and fatigue
Durable
4) Rock rooster leather mechanic steel toe boot
When it comes to great comfort for construction workers and mechanics, Rockrooster never disappoints. If you're working daily as a mechanic, you may encounter several foot problems daily. Not only this, but sometimes it causes knee or back problems due to work boots.
So, get a little boost in your everyday footwear with these leather steel-toe Rock rooster mechanic boots. With Coolmax technology, these boots keep you comfortable all day long. Plus, they feature anti-fatigue memory foam for added support. I liked them more than the red wing mechanic boots.
They are specifically designed for mechanics who work on the move, which sets them apart from other work boots. Mechanics mostly need anti-fatigue boots and memory foam certifications which these shoes have.
Another factor I admire about these boots is that they are made from Coolmax technology to keep your feet warm during long hours at work. In addition, they are available in a variety of colors.
These Rockrooster leather boots have 2,846 reviews on Amazon with 4.4 stars.
Key Features:
Pros
Lightweight
Breathable
Slip resistant
Comfortable
5) Oristaco Slip-Resistant Comfy & Stylish Mechanic shoes
I will recommend these non slip mechanic shoes if you are searching for comfort and style simultaneously. The Oristaco slip-resistant boots offer the perfect combination of comfort and functionality. These work shoes for mechanics feature a wide steel toe cap for added durability and a puncture-proof midsole for long-lasting wear. It is the perfect boot for working in all kinds of weather.
While these boots are often compared to Keen utility boots, one thing that sets them apart is the wider steel toe cap. This toe cap prevents all kinds of accidents while on the work site.
The Oristaco slip-resistant shoes are perfect for those who want a versatile and tootsie-style boot with comfort. With a wide steel toe cap and puncture-proof midsole, these boots will stay secure while you work or play.
These work boots have 3,895 reviews globally, with 4.1 out of 5 stars on Amazon.
Key Features:
Pros
Durability
Breathable
Lightweight
Available in several color options
Reebok's Mechanic Slip-On Boots: Exceptional Ankle Stability
These boots are perfect if you're having a hard time looking for comfortable, easy-going work boots with extra support while you're in the auto garage. Reebok boots are suitable for mechanics because their unique technology gives your feet more mobility.
One thing I like about these mechanic sneakers is that work boots that have high ankles usually provide ankle support. In contrast, these good shoes for mechanics offer ankle mobility due to their low-cut design which is very important for diesel mechanics. Comparatively to Skechers U-shaped boots, I suggest these Reebok boots if you're looking for a good ankle fit.
The element that truly satisfies your need for a perfect slip on work boot is the memory tech footbed. I tried these boots to work almost every day, and without exaggerating, this footbed felt like a massage to feet, particularly while I was at work.
Hence, I would recommend these sneakers style boots for mechanics. These shoes have an astounding 8,000 reviews and a rating of 4.3 out of 5 on Amazon.
Key Features:
Pros
Supportive
Comfortable
Durable
Cons
Not waterproof
The boots are a little narrow on the inside.
FAQ's
What are good work boots for mechanics?
For mechanics, it is vital to keep some factors in your mind before buying the perfect work boots. I would recommend selecting boots that have electrical hazard safety protection.
Which work boot brand is the best for mechanics?
Several work boots brands are highly efficient for working mechanics. Some of them include; Carhartt, Timberland, Rockrooster, and Ariat. You can always choose the one that suits you best from these popular work boot brands.
What are the best mechanic work boots for comfort and support?
Comfort and support are among the most important factors when looking for work boots. Mechanics require comfort at every other step of their work. For the most comfortable and supportive work boots for mechanics  Reebok's shoes for mechanics are a good choice.
Which work boots with composite toes are considered the best for mechanics?
Carhartt 6 inches lace-up boots are considered the best composite toe boots for mechanics.
Are steel-toe work boots good for mechanics?
Steel toe work boots provide better protection against accidents and harsh working conditions. However, the composite toe is sometimes also significant due to its comforting properties
Is it necessary for the mechanics to wear pull-on work boots?
Pull-on boots are usually much easier to wear. Being a mechanic might require you to wear off your boots with wet hands or unsuitable conditions. Pull on work boots in such situation will be more handy than lace work boots.
What are the best boots for automotive technicians?
Carhartt and Wolverine are some of the best work boots brands that provide excellent work boots for automotive technicians. They are durable, good quality and supportive for extended hours of work at your automobile workshop.
Which work boots are the best work boots for aircraft mechanics?
Always wear durable work boots and a protective safety toe. A timberland is an excellent option for aircraft mechanics shoes. This is because while dealing with the heavy parts of aircrafts you may experience toe injuries due to the heavy aircraft objects falling to your feet.
How can you clean pull on work boots for mechanics?
You may use a soft, damp cloth for cleaning work boots. Make sure not to scrub it so hard, or else the work boots may lose shape. Moreover, don't use bleach for cleaning.
Ultimate Buying Guide: Top Pull-On Work Boots for Mechanics
Here are some expert advice that can help you to decide which kind of work boot will be best for you. The best work boots that are for mechanics will have the right features for the job you do. If you work at a garage or auto repair shop, you will need work boots that will give you excellent traction and durability. You should find work boots that have good arch support as well as a steel toe.
Your boots should be comfortable as well. They should be breathable so that your feet stay dry. Mechanics need to stand on their feet for long periods of time, and the boots they choose need to be comfortable enough so that they don't feel sore. In case you need to work on an oil soaked floor, you will need to have work boots that are oil and slip resistant. Let us see this in detail below :-
1. Safeguard Against Electrical Hazards
If you don't buy a pair that protects your feet from electricity, you could be risking your life. If you are working in a shop that has many power tools, you should make sure that the pull-on work boots you get are insulated to protect your feet from electricity. In the event that you happen to touch something that is electrically charged, you could lose a finger.
2. Optimal Arch Support
Arch support is one of the features of work boots that mechanics should consider when they are buying their boots. Many manufacturers of work boots focus on arch support. Arch support is important, especially when you are working on your feet for a long period of time. If you don't have arch support, you may develop back pain. Arch support makes sure that your feet are in a healthy position and that your feet are properly supported. It also protects your feet from injuries such as sprains, strains, and fractures.
3. Prioritizing Traction: Slip-Resistant Rubber Outsole
Rubber is a type of material that is resistant to water and oil. Rubber slip-resistant outsole is another feature of pull-on work boots that mechanics should consider. This feature will make it easier for you to stand in the workshop and do your job.
4. Quality Matters: Opt for Goodyear Welt Construction
Shoes construction plays a key role in maintaining your comfort at your auto mobile shop. Good year welt is a feature of pull on boots that mechanics should look for when they are shopping for work boots. This feature will make your work boots last longer. Goodyear welt construction makes your boots stronger. It also makes them more durable.
5. Seeking Longevity: Emphasize Durability
Durability is another important factors because durability and comfort go together. This is because if mechanics pull on work boots are comfortable, they will be able to use them for a long time. The material of your work boots should always be in the priority list. The rubber or leather of your work boots should be comfortable. If the material of your boots is not comfortable, it will wear off quickly. This will mean that you have to spend more money replacing them. If a pair of work boots fails after a few months of use, you can be sure that it will not be repaired. Most of the people that work at auto mobile repair shops are mechanics. They are exposed to a lot of chemicals, grease, and oil. Therefore, it is essential that their boots are durable and can withstand all types of wear and tear.
6. Safety First: Consider Steel Toe Options
For mechanics, it is important that your pull on work boots have steel toes. You should never wear steel toe boots for long periods. This can cause serious injuries to your feet. Your feet will become swollen and painful if you wear steel toe boots for too long. When you are at work, you need to protect yourself against accidents. Wearing steel toe boots will make you safe. Your feet will be protected from cuts and abrasions.
Final Considerations
In the dynamic world of mechanics, your choice of footwear can make a world of difference. Our mission? To be your trusted guide in navigating this crucial decision. From the bustling realm of auto shops to the rigorous demands of construction sites, a dependable pull-on work boot isn't just a luxury—it's a necessity. Dive deep into our meticulously curated guide, enriched with data-backed insights and real-world feedback, to unlock a treasure trove of options. Every recommendation echoes our commitment to top-tier quality, optimal support, and unparalleled protection. So, whether you're a seasoned mechanic or just starting your journey, prioritize your well-being and productivity with the best pull-on work boots the market has to offer. Equip yourself for success, and let your footwear elevate every step of your professional journey.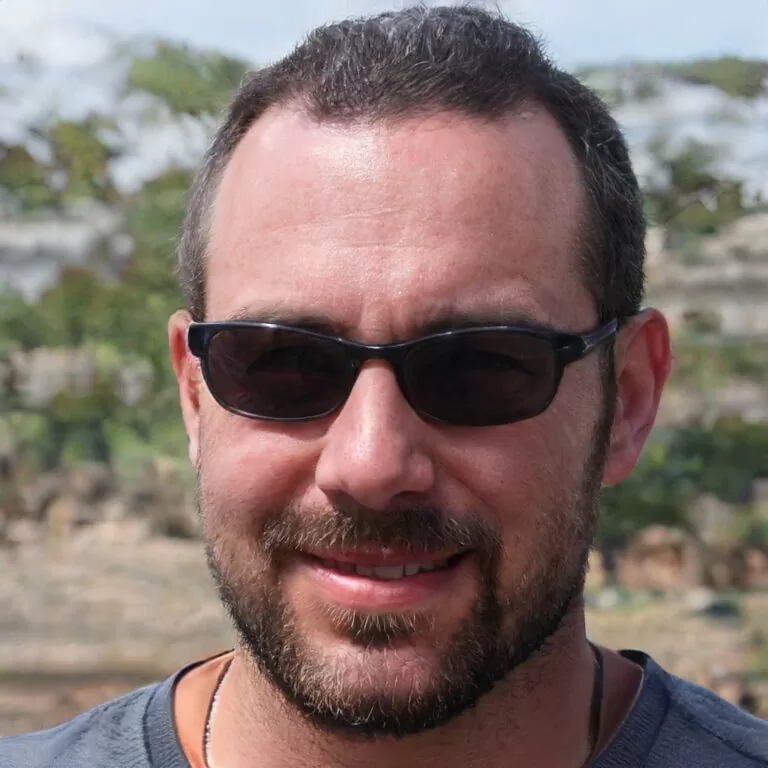 Mark Walter is an accomplished researcher and writer with a wealth of knowledge and experience in the world of work boots. His expertise in this field is unmatched, having worked in a variety of industries and work environments. Mark's writing is clear and concise, making him an ideal source of information for anyone looking to learn more about the importance of selecting the right work boots for the job.